Zimbabwe has recorded its best tobacco season yet on record, having sold at least 261 million kilograms so far in the 2023 marketing season.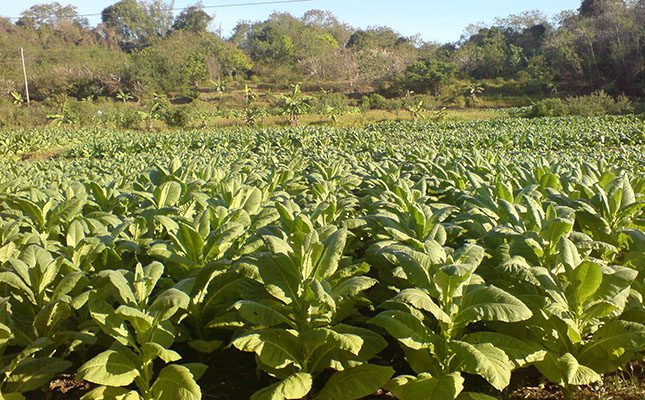 During a post-cabinet briefing, acting information minister Jenfan Muswere said the bulk of tobacco production in Zimbabwe came from small-scale farmers.
"Zimbabwe has recorded the highest tobacco production in its history. The country's tobacco output in the ongoing 2023 marketing season now stands at 261 million kilograms, surpassing the previous record of 259 million kilograms," he told TimesLIVE.
"This is [against] the backdrop of the fact that 85% of the tobacco is being produced by smallholder farmers, 60% of whom are beneficiaries of the land reform programme, demonstrating that government policies in the agriculture sector are sound and continue to bear fruit," Muswere continued.
The Tobacco Industry and Marketing Board (TIMB), the industry's regulator, announced that sales increased 54,72% from the same period in 2022. A total of R14,42 billion had been realised thus far in 2023.
The country's 2023 tobacco marketing season at the auction floors, which opened in March, was expected to run until August. Zimbabwe aimed to increase its tobacco output to 300 million kilograms by 2025.
Meanwhile, the Zimbabwe Situation news service reported that small-scale farmers in the country were selling their crop mostly to China, and were "heavily indebted". They were also seeing minimal benefits. This was reportedly because of a contract system that locked the farmers into negative loans and prices, often with Chinese companies operating under the state-owned China National Tobacco Corporation, the largest cigarette maker in the world.
According to Reuters, tobacco was one of the biggest export earners for Zimbabwe, which was hoping to increase production to 300 million kilograms by 2025. Its output peaked at 261 million kilograms in 2019.
After the collapse of commercial agriculture following the government's seizure of land from commercial farmers in 2000, tobacco has emerged as the industry's most successful sub-sector.
In 2023, the area planted to tobacco reached 117 000ha, up from the 110 000ha planted in 2022. The country currently has 148 527 tobacco farmers.