Traveling with your pets in the car doesn't have to be an ordeal. We've gathered the best advice from our pet travel experts to make every spin around the block and cross-country road trip happier for everyone!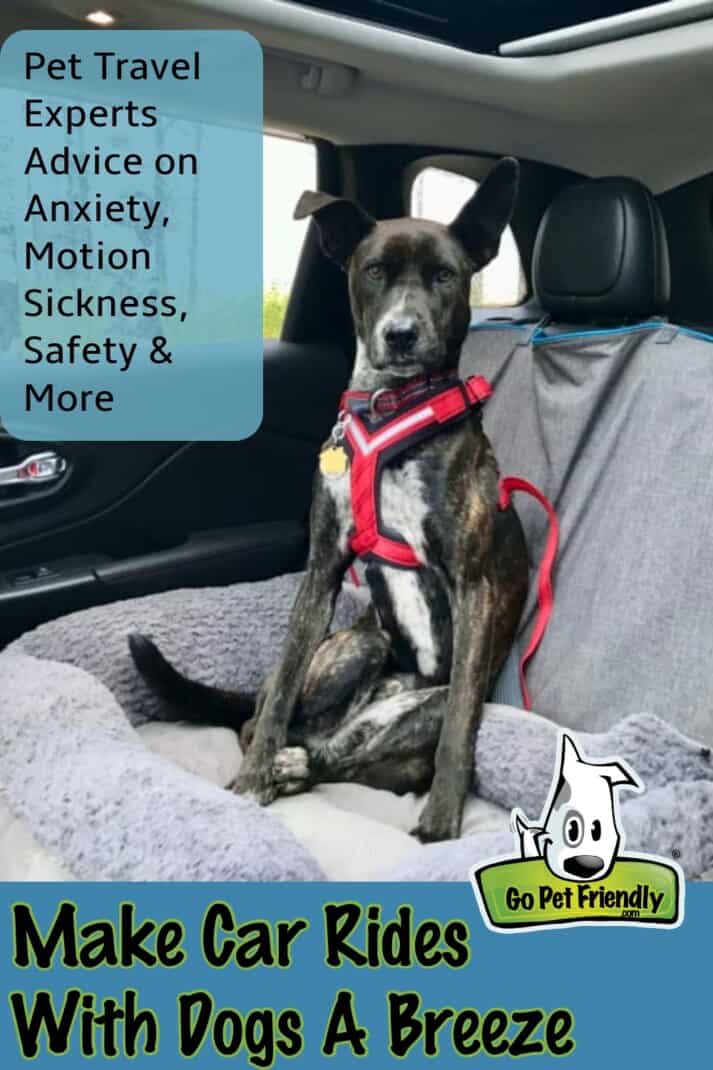 Do you have visions of hitting the road with your dog? Are you planning an epic road trip with your cat?
Whether traveling with your pets in the car means swinging by the local pet supply store or embarking on a cross-country adventure, there are plenty of ways to make the trip more enjoyable and safe.
Follow these tips and your pets will be racing you to the car for your next adventure!
How Can You Make Traveling With Your Pets In The Car More Enjoyable?
1. Stay Safe, Clean, And Organized
No matter where you're going, the very first thing to do when traveling with your pets in the car is to invest in crash-tested car harnesses or crash-tested crates or carriers. Not only will they protect you and your pet in an accident, but they also keep your pets from bolting and getting lost when you open the car door!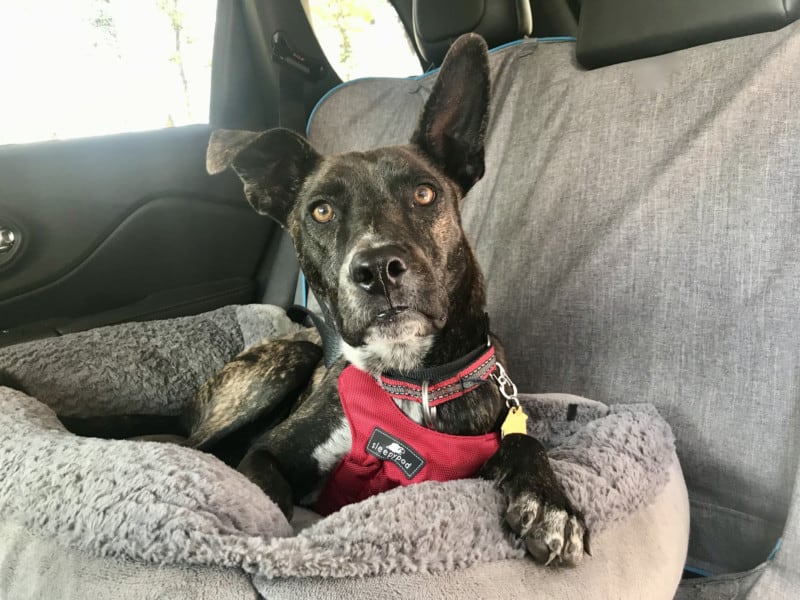 Traveling with your pets in the car is also more pleasant when the vehicle is clean and oder-free. So, protect your upholstery from fur, nails, water spills, muddy paws, and other messes with a seat cover or backseat hammock. They're easy to wipe off or remove and wash if necessary. And some seat covers even come with built-in pockets that help organize your gear!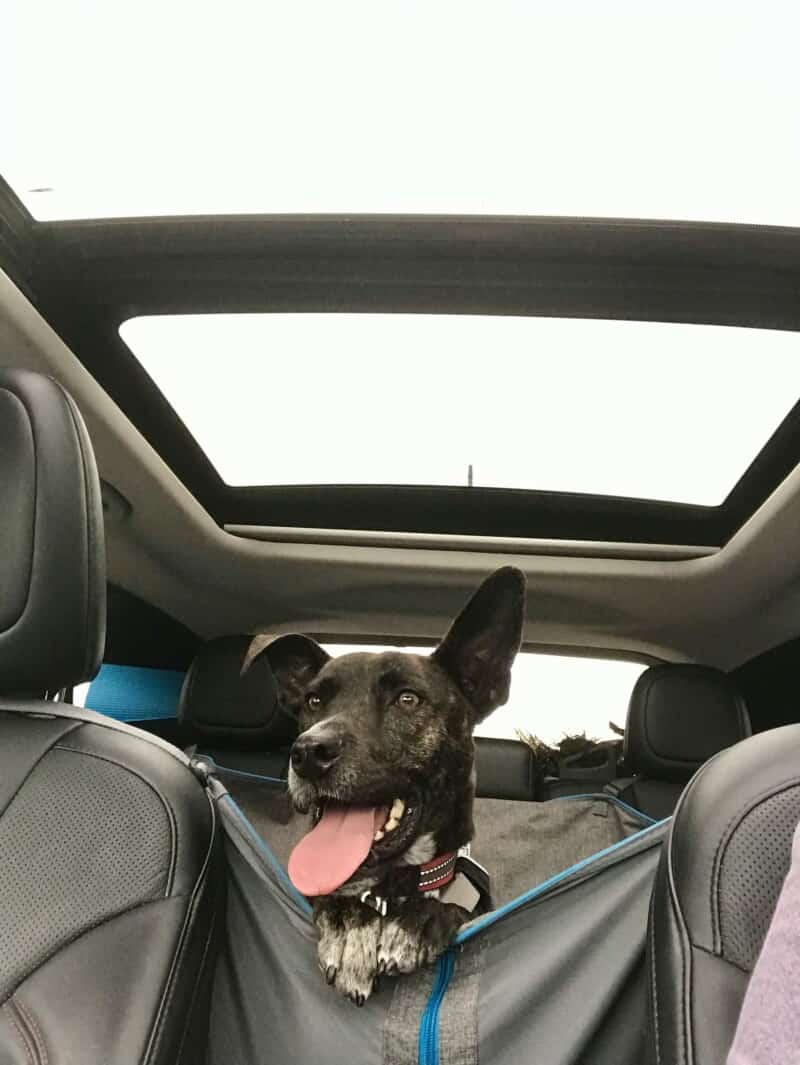 2. Build Positive Associations
For many pets, "going for a ride" translates directly into "going to the vet." If all of your pet's trips end there, it's no wonder he associates car rides with stress and pain!
Whether you're retraining your pet to enjoy the car or starting out fresh with a puppy or kitten, start going for rides for other reasons. Here are a few fun outings to plan with your dog or cat:
Visit friends and family for an evening
Have a playdate with a favorite buddy
Go for an ice cream treat
Explore a dog park on the other side of town
Take a day trip to a nearby park or hiking trail
Head to the farmer's market or any other dog friendly event
You get the idea. Start with short trips and extend the distances as your pet gets more comfortable. You'll know the positive association is working when your pets are excited to go!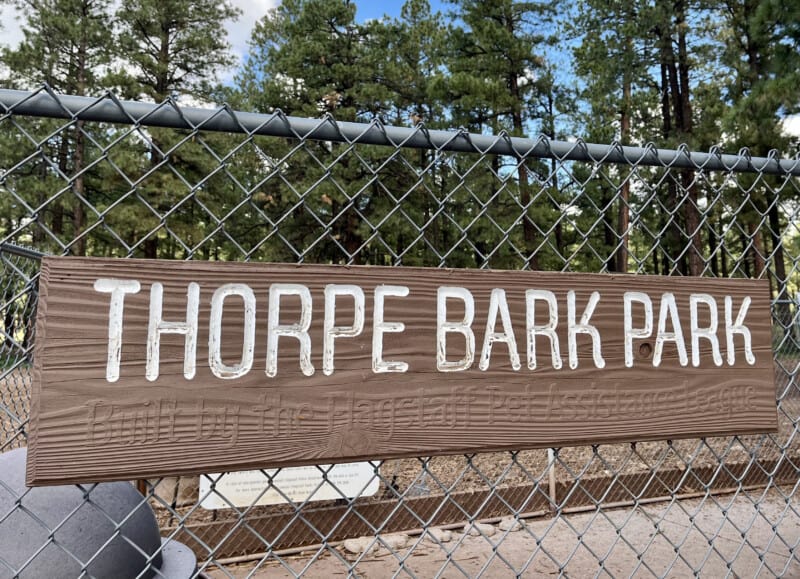 3. Prevent Car Sickness
Pets who get motion sickness will not enjoy the ride — no matter where you take them. And you won't enjoy the clean-up, either. 
Generally, you shouldn't feed your dog a big meal just before you hit the road. But there are too many causes and possible solutions for pet motion sickness to cover in this article. For tips on preventing car sickness with your pets, read What To Do If Your Dog Gets Motion Sickness.
If the advice in that article doesn't solve the issue, talk to your vet. There are medications can be helpful for pets suffering car sickness.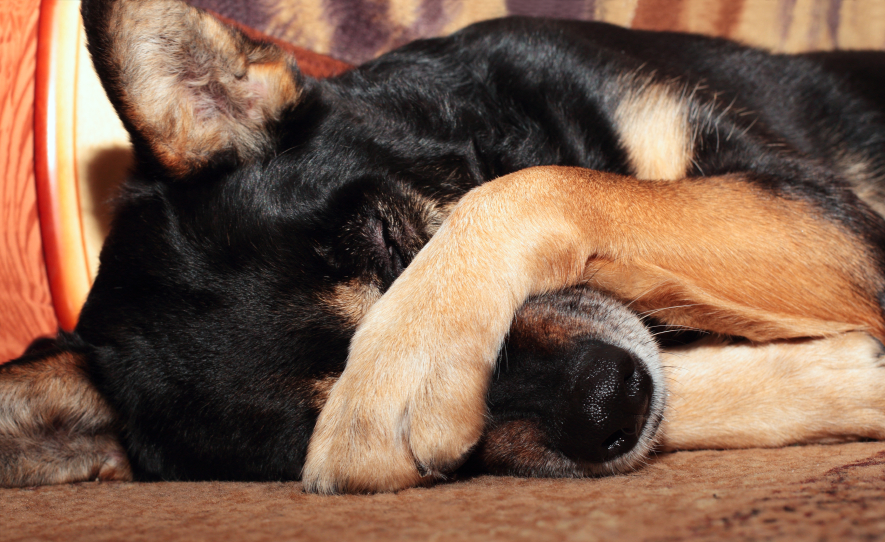 4. Reduce Your Pet's Anxiety
If you've spent time building positive associations and preventing motion sickness and your pet is STILL anxious in the car, there are some additional things you can do to help.
First, consider that where dogs ride in the car can affect how much they enjoy the trip. This study, using heart rate monitoring collars to track changes in dogs' heart rates, determined that dogs felt most comfortable when sitting in the backseat with a view of their owner.
Of course, every pet is different! So if your dog or cat seems uncomfortable traveling in the car, try moving them to a different seat. And bring their bed, blanket, or favorite toy for the trip.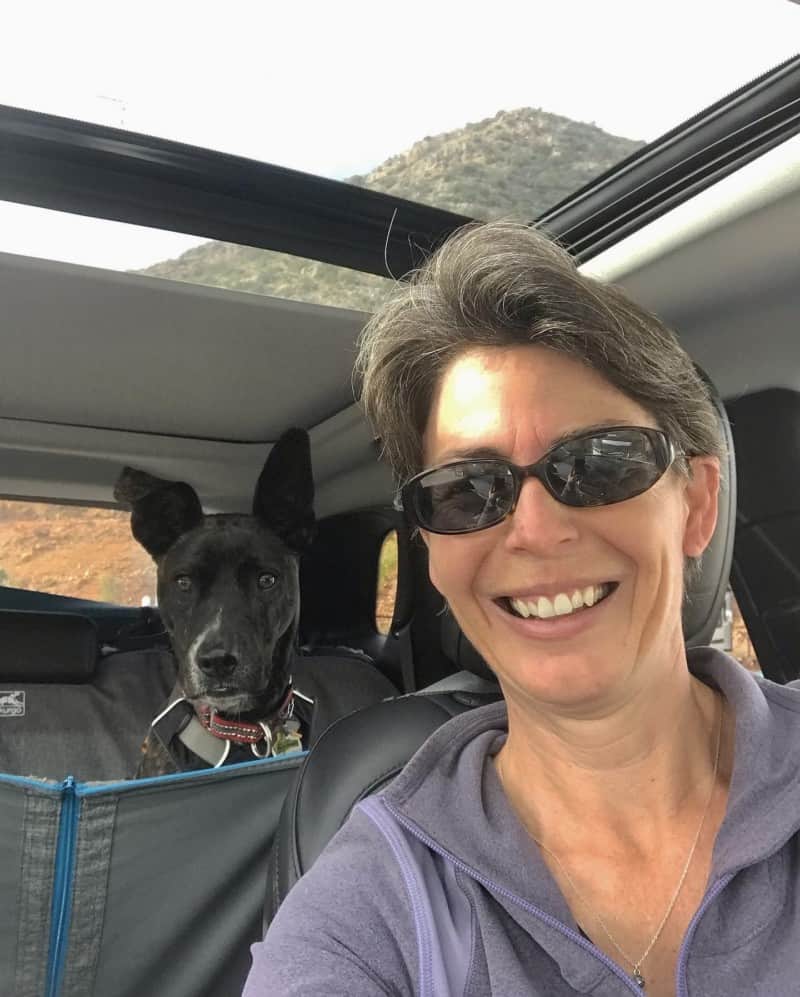 Next, try taking your dog for a long walk before you take off. Hopefully he'll be tired and more likely to sleep along the way.
Finally, do your best to keep your pet on his normal feeding and exercise schedule while you're traveling. Sticking to a regular routine can help anxious pets adjust to the new experience of traveling.
If your efforts are still not being fully appreciated by Fluffy or Fido, it might be time to reconsider your choice of crash-tested car harness or crash-tested crate or carrier. Perhaps the more secure feeling of a car harness will help relieve your pet's travel anxiety.
Also keep in mind that some dogs get overstimulated when looking out the windows when the car is moving. It's possible that the more limited view from inside a crate or carrier will help your pup feel more comfortable. Just be sure to give him plenty of time to acclimate to whichever option you choose — building those positive associations — before you start traveling!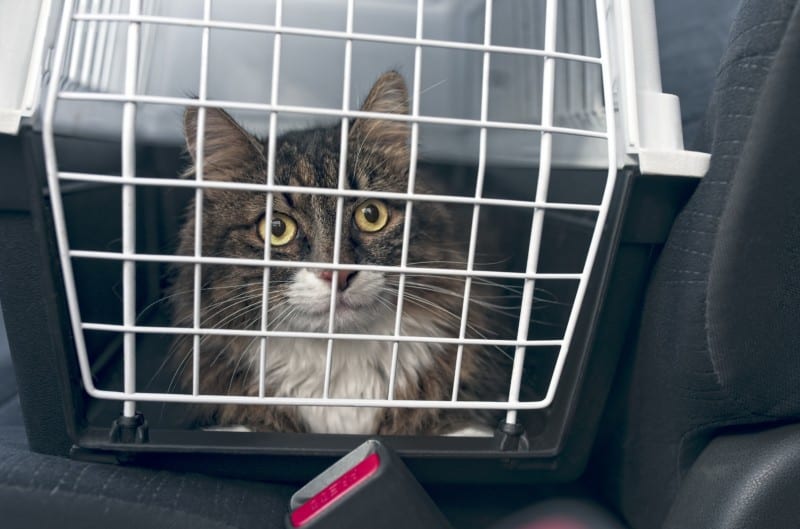 4. Plan For Your Pet's Needs
If traveling long distances with your pets in the car is a goal, slowly build up the time you spend driving. And remember that, for some pets, lying quietly in the car is a lot of work. So make sure to have some fun with your furry travel buddy along the way. That's the point, after all!
Before you go, map out stops along your route where your pet can stretch his legs. Dog parks and other pet friendly activities give you both a break from the car. And if your dog isn't comfortable around other dogs or you travel with a cat, a Sniffspot Private Dog Park could be a good solution.
Another option is to exercise your dog's brain through nose work or other games. You might find it tires him out even better than a long walk! And it's easy to fit the gear you'll need into his luggage.
You can also find pet friendly parks you'll be passing where you can enjoy a picnic together. Just be sure to check for ordinances that restrict or ban certain breeds if you're traveling with a dog who is subject to breed discrimination.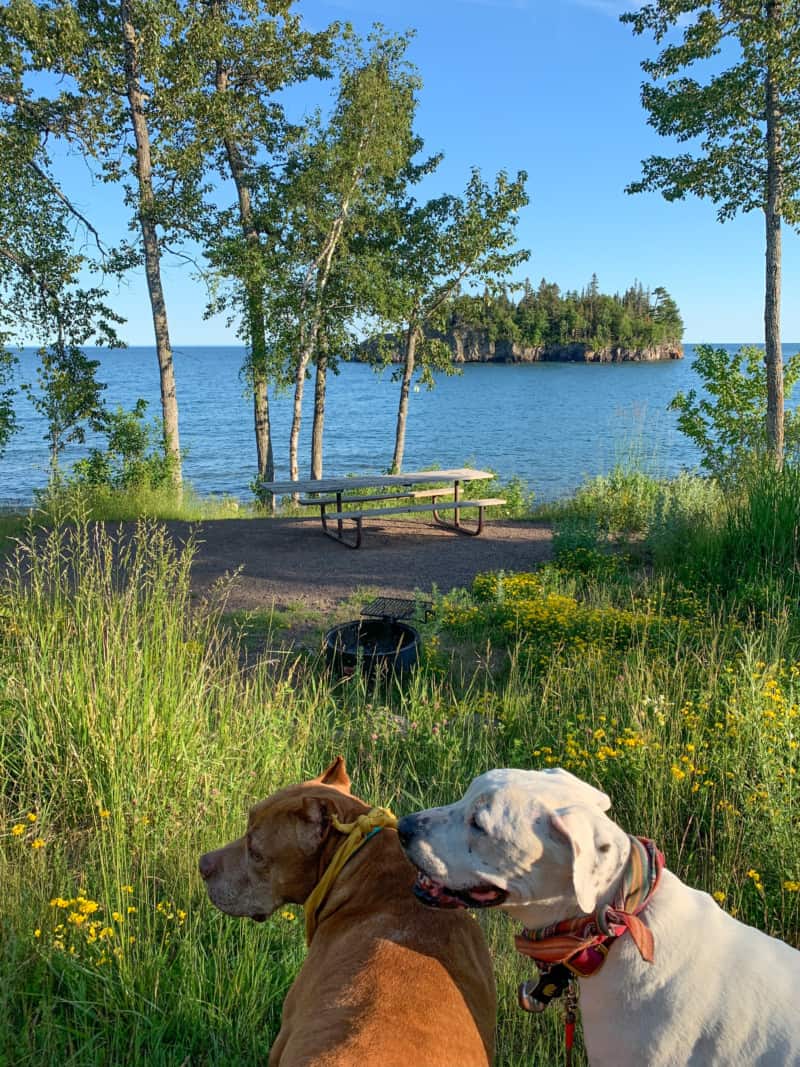 More Resources
Having pets who enjoy traveling by car is pretty simple once you put these tips into practice. If we haven't covered all your questions about traveling with pets, here are some additional resources you might find helpful:
Pet Travel Essentials: Never Leave Home Without Them
Is it Illegal to Leave Your Pet Alone in the Car?
Why Does My Dog Pant And Drool In The Car
Keeping Cats Safe In The Car 
My Dog HATES The Car – NOW WHAT?!
Best Crash-Tested Dog Harnesses For Traveling By Car
How To Make A Pet First Aid Kit For Your Car
What To Do If Your Dog Gets Motion Sickness
Crash-Tested Crates And Carriers 
11 Ways To Tired Out A Dog In A Small Space
Visit our Amazon store to learn about more products we rely on to make traveling with pets easier, safer, and more fun!
Good luck and waggin' trails!
(Visited 2,658 times, 1 visits today)