When Chandigarh was touted as the capital city of Punjab following Independence, the Chandigarh chairs were among the unique designs that were brought in by architects Le Corbusier and Pierre Jeanneret.
To truly appreciate the legacy of the eponymous Chandigarh chairs, perched today in the most exquisite of homes around the globe, it is vital to trace our steps back to the source event — the birth of Chandigarh.
In the February of 1951, a Swiss architect set foot on Indian soil.
In decades to come, Charles-Edouard Jeanneret Gris, or as he was popularly known then, Le Corbusier, would be known as the man who revolutionised the country's take on urban planning and design. Hailed as the 'Town Planner of Chandigarh', Le Corbusier was invited by then Prime Minister Jawaharlal Nehru, who entrusted him with this mighty task.
It was shortly after India had freed itself from the clutches of the British, and there was a need to bring order into the cacophony resulting from the Partition, which had left a mark not just in the lives of people but also in geographic terms.
There was a need for a city, the capital of Punjab. And Le Corbusier was chosen to be the one to make this happen.
Records of the architect's diary suggest his excitement about this new project. "It is the hour that I have been waiting for — India, that human and profound civilisation — to construct a capital. Urbanism is the activity of society. Capital is the spirit of a nation."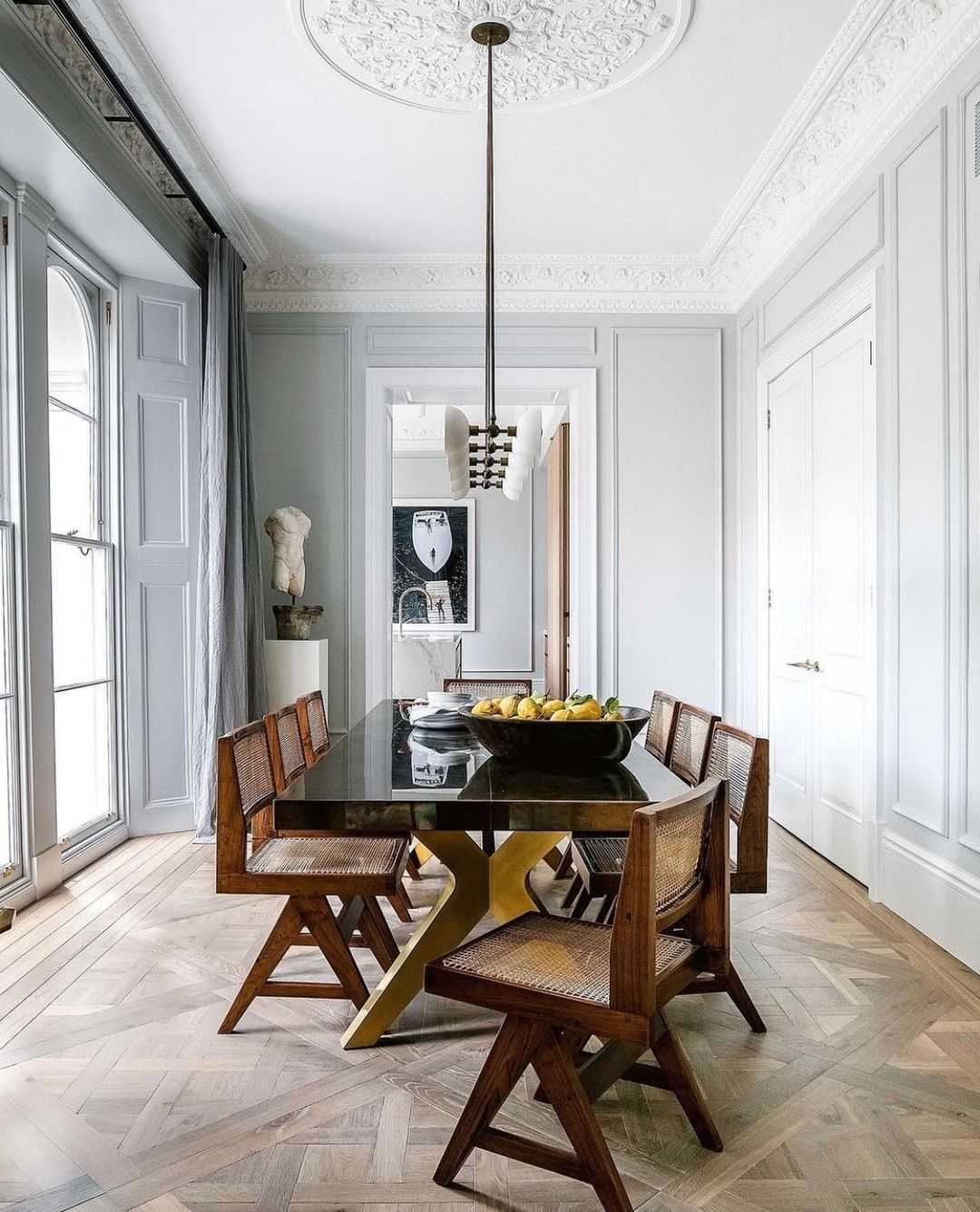 Chandigarh is born
The master architect's design of the city has gone down in history as one that was nothing short of exceptional. He brought in contrasting ideas in architecture — concrete buildings against the landscape of previously prevalent gothic design — and rectilinear buildings that were reflective of minimalism. He kept in mind the climate of the new city, introducing Western concepts of sunshades and overhanging roofs to shield people from the heat.
High ceilings, domes, well-ventilated spaces and more were the highlights of his design. Among the most significant buildings that he designed in the city were the government offices and the Capitol Complex, comprising the Legislative Assembly, Secretariat and High Court.
But Le Corbusier was not alone in his quest to create a city that would be remembered. He was joined by an exceptional team of architects who worked under him to devise new designs, modern concepts, intricately planned layouts, and even the decor that would go into the newly constructed buildings.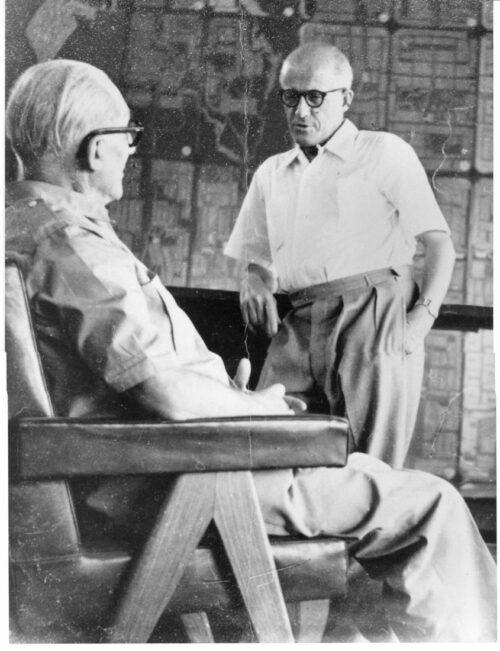 A few from his team included Maxwell Fry, Jane Drew, and Indian architects Aditya Prakash — credited with designing the famous Neelam Theatre and the Chandigarh School of Art, Urmila Eulie Chowdhury — who was the chief architect for educational institutes and residences, Balkrishna Doshi, and Le Corbusier's cousin Pierre Jeanneret, whom he had convinced to join in on the project.
And that is where the story of the Chandigarh chairs begins.
Made for government employees then, a symbol of luxury now
As more and more offices were brought up in the city, they needed to be filled with furnishings; at least the basic ones to begin with, such as tables and chairs. And so Pierre, who was handling the residential designs came up with a simple teak and cane idea that stuck to its ideals of being minimalistic while also serving its purpose — people could sit on these.
The chair was curiously and yet simply shaped with its legs in a V formation, polished with a natural finish, and was visible everywhere!
Right from middle-class homes to the most exclusive offices. For the residents of Chandigarh, these were a part of their daily lives, and they hadn't the slightest clue that in a few years, these chairs would become a part of heritage heirloom, fetching dollars when sold.
But for the time being, the Chandigarh chairs were objects of demand in the local city. Workshops were being set up across the city to mass manufacture the furniture. Meanwhile, Le Corbusier and Pierre had completed what they set out to do with respect to the planning of Chandigarh and they left the country around 1965.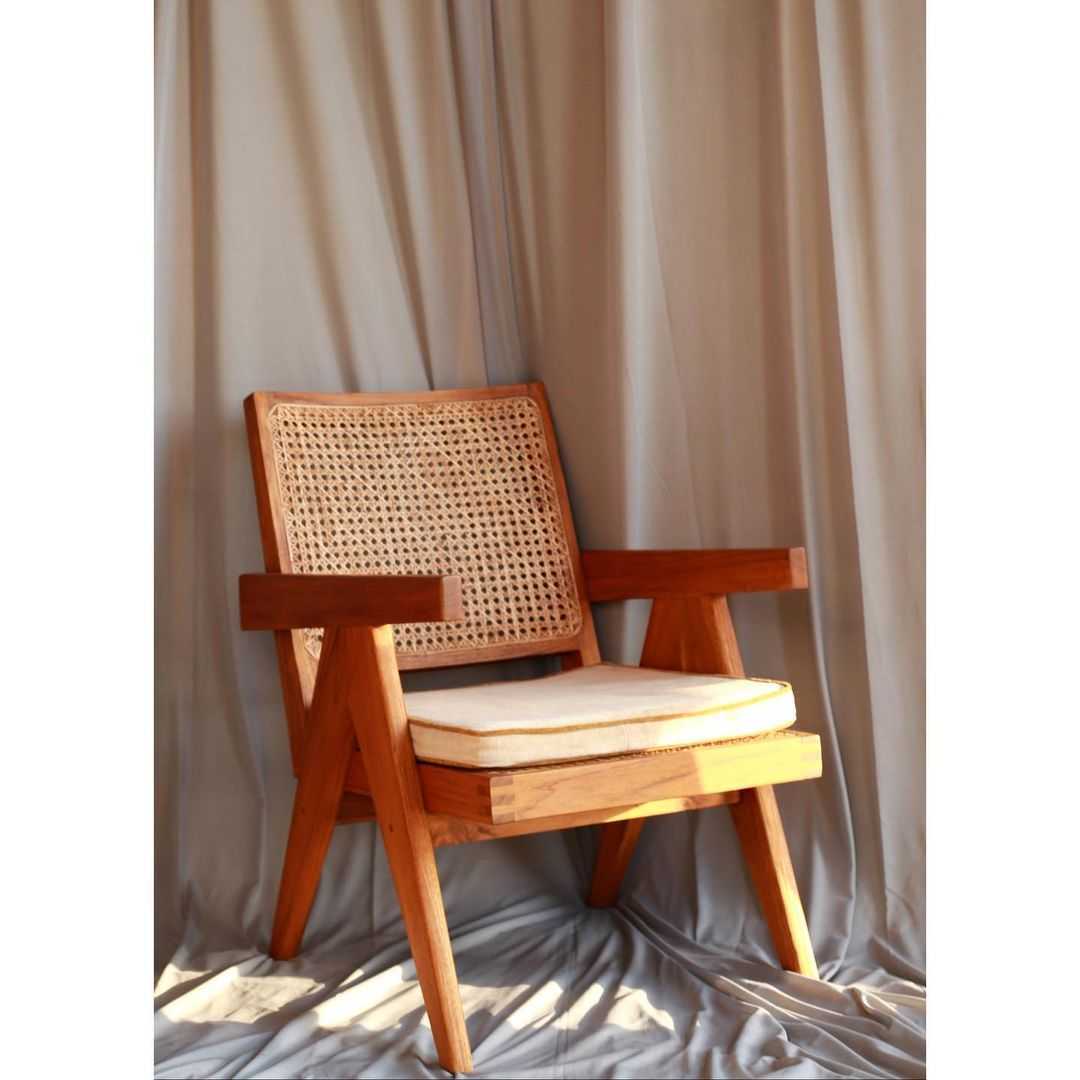 The legacy that they left behind was intangible. But in time, new brands and companies began emerging with their innovative designs, flashy colours and enticing creations, and the humble Chandigarh chairs were being replaced. In the 90s, these chairs were being dumped and left out in the harsh weather which rendered them unfit for use.
While it seemed like their fate had been sealed, things took a turn when international dealers and auctioneers noticed these chairs and were drawn to them.
Eric Touchaleaume of Galerie 54, François Laffanour, Philippe Jousse, and Patrick Seguin among others began sourcing these chairs from where they were being discarded and collecting them. In an article for Architectural Digest, Laffanour is quoted saying, "We said, let's take the risk of buying these, and we'll see what happens."
Today, the chairs are a draw in some of the most elite rooms in the world including that of Kim Kardashian. "Some of my favourite furniture is these Jeanneret chairs and couches," she was quoted saying in a post referring to the 12 Jeanneret teak conference chairs in her dining room and two more in her home office — each worth anywhere from $6,000 to $10,000 according to an article in Elle.
Sources: