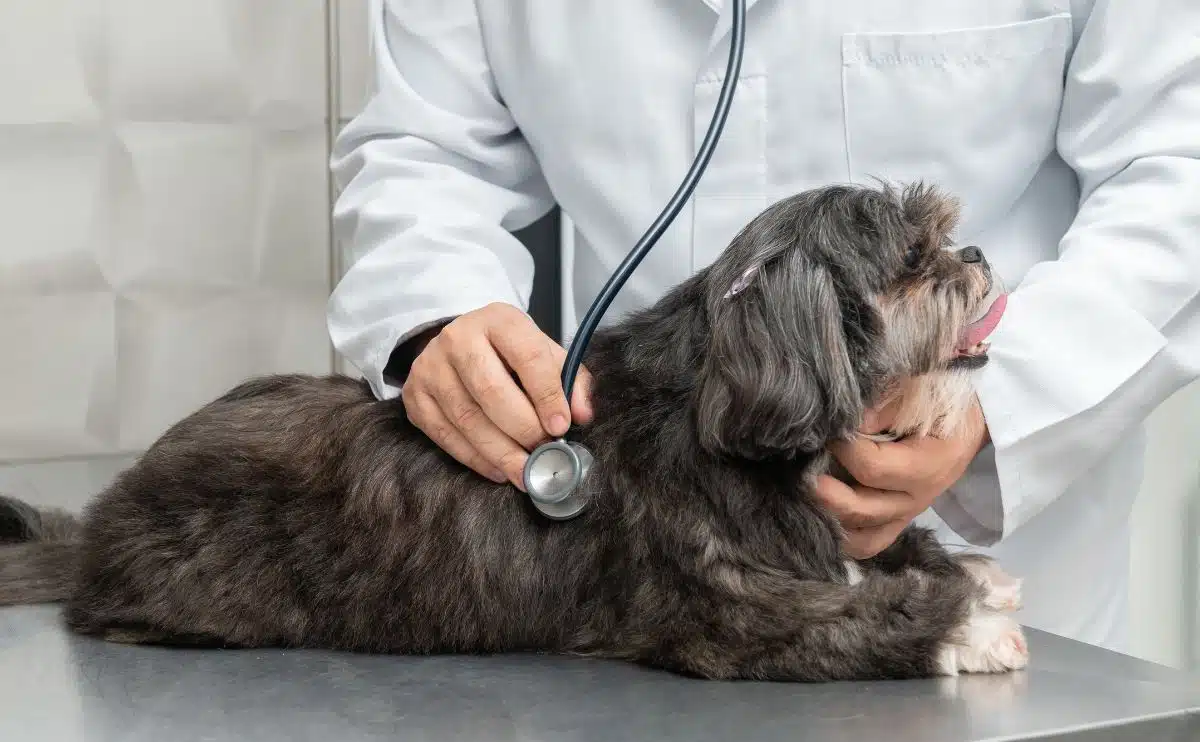 Geico is the second largest auto insurer in the U.S., offering home, renters, boat, and other types of insurance too. But can you count on Geico to take care of your pet? Geico pet insurance policies are administered by either Embrace or Trupanion (both are well-established pet insurance companies). So if you buy a pet insurance policy from Geico, Embrace or Trupanion will be the insurers providing coverage for your pet.
Embrace and Trupanion offer dependable coverage and have stable reputations. You can customize your policy's deductible, payout limit, and reimbursement level to fit your budget. Below is a brief overview of Geico's policies, but you can learn more in our individual reviews of Embrace and Trupanion.
Geico Pet Insurance Review


Product Name: Geico Pet Insurance
Product Description: Geico offers Embrace pet insurance for dogs and cats.
Summary
If you're a Geico customer, bundling your pet insurance policy through them may be advantageous. However, if you're not a Geico customer but you think their policies look appealing, then we recommend insuring your pet(s) directly through Embrace or Trupanion.
Our pet insurance experts read through each pet insurance company's policy to provide detailed comparisons and information regarding how a provider fares against others in the industry. We also speak with customers, read online feedback, and communicate one-on-one with pet insurance companies to obtain a well-rounded, unbiased analysis of a company's standings.
Our team rates pet insurance companies based on several factors, including A.M. Best ratings (an indicator of financial stability), claim processing reputations, contract coverage, customer service, pricing, plan customizations, and more.
Pros
Offers optional Wellness Rewards (not available in RI; must purchase in conjunction with pet insurance)
Pays claims within 2-5 days on average
Covers your pet if they travel outside the U.S. with you
30-day money-back guarantee
Cons
$25-$30 enrollment fee
Only covers enrolled pets age 14 and younger for accidents and illnesses (accident only may be available for ages 15+)
Do I Get To Choose My Geico Policy Through Embrace Or Trupanion?
You don't have a choice on which company's policy you get through Geico. You enter your zip code and are directed to Embrace or Trupanion for the rest of your pet insurance quote experience. So if you are leaning towards one company over the other, it would be wise to get a quote directly from that company in addition to through Geico to make sure you get the policy you want.
Purchasing A Policy Through Geico vs Direct From Embrace Or Trupanion
The benefit of going through Geico for your Embrace or Trupanion policy is that you could be eligible for a bundle discount if you already have another Geico policy. Contact your Geico agent directly to ask about a multi-policy discount. But, even with the multi-policy discount, you might be better off buying directly from Embrace or Trupanion if you are looking to insure multiple pets, are a military veteran, or may be eligible for other discounts offered directly by the insurers.
If you aren't an existing Geico policyholder, buying a policy through Embrace or Trupanion makes more sense. Geico sells Embrace and Trupanion policies, but other than that, they have no further involvement. If you have a claim or need to contact customer service, you'll deal with Embrace or Trupanion directly.
Consider All Your Pet Insurance Options
Embrace and Trupanion have excellent reputations, but their policies are often more expensive than competitors. However, you can count on them to cover what they say they'll cover, and they're both known for having speedy claim processing averages. In fact, you can even have Trupanion pay your vet directly if you want to skip the claim repayment process altogether.
Premiums vary based on your pet's details, which is why it's important to get multiple quotes using our free tool below. We've reviewed more than a dozen companies and have chosen the best pet insurance companies based on coverage, customer service and reputation, claim processing, price, plan customizations, and more in our pet insurance reviews.
Tagged With: Reviewed By Insurance Agent