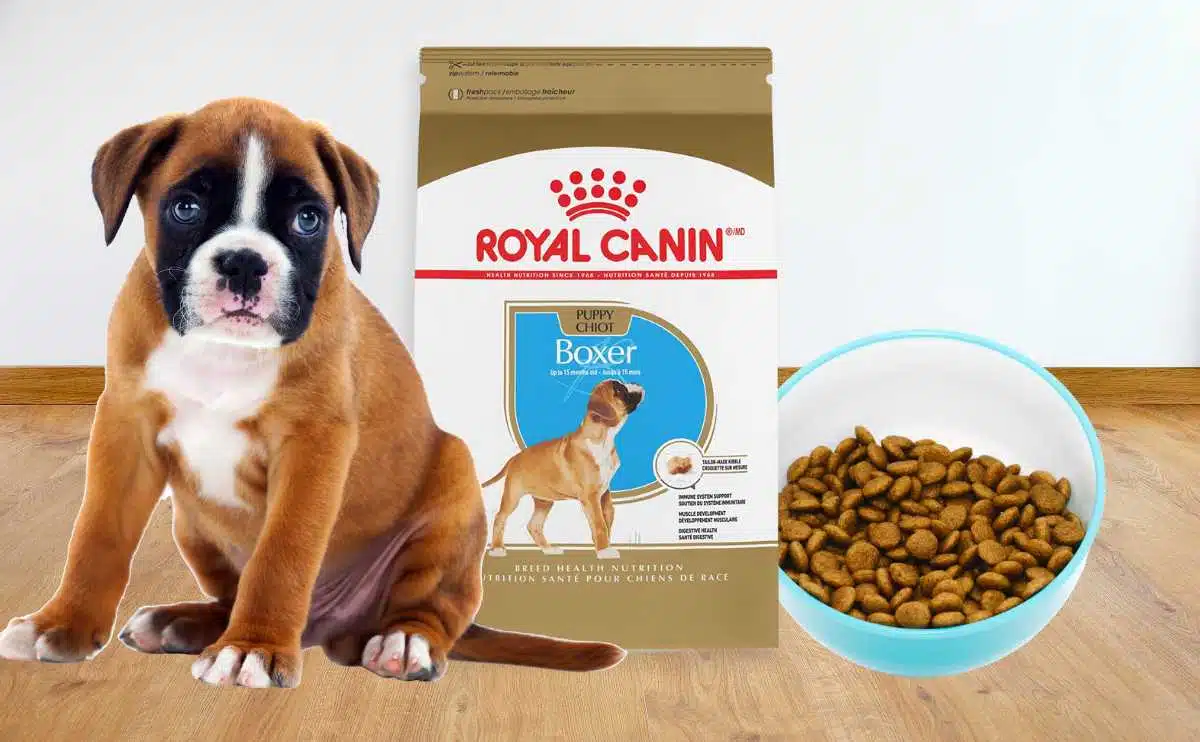 Royal Canin is one of the most frequently recommended dog food brands by veterinarians, especially for its veterinary prescription line. This company bases its formulas on the science of pet nutrition and has been well-respected in the industry for decades. However, Royal Canin has its naysayers, particularly with the current explosion of all-natural, whole-ingredient pet food.
Is Royal Canin good dog food? And is it worth the money? Ultimately, the answer to these questions comes down to your dog's food preferences and your budget. We'll give you an ingredient and nutritional analysis and much more to help you decide if Royal Canin is the best fit for your pup.
View Royal Canin on Amazon | View Royal Canin on Chewy
Royal Canin Dog Food Review


Product Name: Royal Canin
Product Description: Royal Canin offers over 200 size-specific, breed-specific, and veterinary formulas.
Summary
Royal Canin is a well-respected brand that many veterinarians recommend. We think their veterinary diets and breed-specific formulas are worth considering. However, if you're a proponent of all-natural, whole-food dog chow, Royal Canin isn't your best choice. 
Our team determines our overall rating of dog food based on several factors, including nutritional value, quality of ingredients, variety, pricing, customer service and reputation, customer reviews, and more.
Pros
More than 200 varieties
Breed-specific formulas
Veterinary diets for special health problems
Adequate nutritional value
Fortified with additional nutrients 
Sourced and made in the USA
Eco-friendly practices
Cons
On the pricey side for commercial kibble
No grain-free options
Some ingredients aren't the highest quality compared to many other premium brands 
Key Features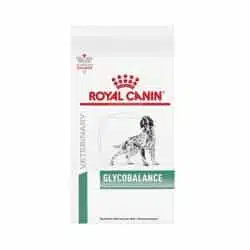 Recipes formulated by veterinarians and animal nutritionists
In-house labs test ingredients for quality and safety before food production occurs
Committed to becoming certified carbon neutral by the end of 2025, with its first product range to be certified carbon neutral in 2023.
Royal Canin Foundation finances projects supporting pets' positive role in human health and welfare.
Founded in 1968 by a French veterinarian and launched in the U.S. in 1985 (purchased in 2001 by Mars Incorporated)
Royal Canin Product Lines
With more than 200 different dog food formulas, it could be daunting to find the best fit for your pooch. Fortunately, Royal Canin breaks down their offerings into consumer-friendly categories. You can find many of these formulas in dry or wet food. And they also carry an extensive line of dog treats.
Royal Canin Size Health Nutrition
Different-size dogs have very different nutritional needs, and Royal Canin makes finding the most nutritious food for your specific pup easy. This line features formulas for any life stage (puppy, adult, and senior) and size (extra small, small, medium, large, and giant breeds). They also further break down their formulas for more specific needs. For example, you can find small-breed puppy food, giant-breed adult food, and large-breed senior food.
They also offer several special recipes for various health needs within these size ranges. A few of these special-need formulas include:
Sensitive Digestion
Weight Management
Sensitive Skin
Hip & Joint Support
Appetite Stimulation
High Energy
And More
Royal Canin Breed Health Nutrition
Royal Canin also has a line of wet and dry dog food designed for more than 20 specific breeds. Each purebred recipe is formulated for their size, weight, nutritional needs, and common health conditions each breed is predisposed to developing. Breed formulas are also available by life stage. For example, they offer French Bulldog puppy food, Golden Retriever adult food, and food for German Shepherds over five years old.
Royal Canin Veterinary Diets
Royal Canin is one of a select few pet food brands that offer therapeutic diets that help to maintain the health of dogs with diagnosed health problems. Many of these special diets are available in dry and wet formulas and dog treats. While these veterinary diets require a prescription from your vet, you can find them on sites like Chewy, often for less than you'd pay at your vet's office. Some of the most popular veterinary diets include:
Is Royal Canin Good Dog Food?
The answer to this question depends on who you ask. Many veterinarians wholeheartedly recommend Royal Canin dog food. However, some animal nutritionists don't find Royal Canin your dog's healthiest option. Why? There's a movement these days for dog food to contain no animal by-products or "fillers" — essentially, the closer an ingredient is to its natural form, the thinking goes, the more nutritious it is for your dog.
So, does that mean that Royal Canin uses lower-quality ingredients? Not necessarily. Royal Canin does use some ingredients that get a bad rap these days, like by-products, corn, and wheat. But the company has nutritional reasons for including these "questionable" ingredients, which we'll explain below. Ultimately, it comes down to your personal preference about what you want your pup eating.
Ingredient Analysis
Before we get into specific ingredients, it's important for you to know that many of Royal Canin's non-prescription formulas contain chicken, wheat, corn, and soy, so they're likely not a good fit for pups with allergies. However, the company does offer veterinary recipes to address allergies or food intolerances, so you can discuss with your vet whether one could be a good option for your furry friend.
Here's a breakdown of a few controversial ingredients that Royal Canin commonly uses in its formulas. Some people consider these red flags, so we'll share why the company's nutritionists (and others in the pet food industry) believe they're important for canine health. Yet others are questionable.
Animal By-Product Meal
You've likely heard the negative buzz about by-products in pet food, but what exactly are they? Low-quality by-products can include any part of an animal, such as feathers, beaks, and other items of no nutritional value. However, by-product meal can also include organ meats, tissues, and bones that have more significant nutritional value than animal meat, which has a high moisture content.
Organ meats, tissues, and bones contain more essential vitamins and minerals than animal muscle. When concentrated into a meal, by-products also contain more protein content than muscle meat.
Royal Canin's website states, "The by-products that Royal Canin incorporates into pet food can undergo a process of cooking, grinding, separating, and drying. Removing the moisture in this way enables us to create a much more concentrated and digestible source of protein."
Essentially, high-quality by-product meal can be extremely healthy for your pup. But Royal Canin doesn't specify whether or not they use beaks, feet, feathers, etc., in their meal. However, the company does conduct in-house quality testing for all sourced ingredients.
Other Controversial Ingredients
Corn: Contrary to popular opinion, corn in dog food isn't just a filler. It's an important source of fiber, linoleic acid (an essential fatty acid), and small amounts of vitamins and minerals.
Corn Gluten Meal: Corn gluten meal, which actually contains no gluten, is often considered a filler. It's not nearly as nutritious as whole corn in dog food.
Brewers' Rice: Milled rice kernels, brewers' rice does have some nutritional value for dogs. It's a good source of carbohydrates for energy and has small traces of vitamins and minerals. It's also easily digestible. The problem is that Royal Canin lists brewers' rice as the first and primary ingredient in many of its formulas, leading some to believe it's used as a filler.
Powdered Cellulose: Powdered cellulose is refined wood pulp or plant fibers that's used as a source of fiber in dog food. However, it has no nutritional value for pups. Healthier fiber sources are fruits, vegetables, flaxseed, beet pulp, tomato pomace, etc.
Wheat and Wheat Gluten: Both can be quite healthy for dogs as good sources of carbohydrates and protein. The only problem with wheat is that it can cause some pups allergies.
Nutritional Analysis & Pricing
All of Royal Canin's formulas are complete and balanced meals according to the Association of American Feed Control Officials (AAFCO) standards. Healthy ingredients you can find in many of their recipes include:
Highly digestible proteins and fibers
Omega fatty acids (DHA & EPA) for healthy skin and coat
Antioxidants and prebiotics for immune system health
Glucosamine and chondroitin sulfate for hip and joint health
L-carnitine, an amino acid derivative that helps the metabolism of fats
Here's a brief nutritional analysis of Royal Canin's most popular dry dog foods to give you an idea of each formula's primary ingredients, guaranteed analysis, caloric content, and pricing.
Recipe
First Five Ingredients
Crude Protein (Min)
Crude Fat (Min)
Crude Fiber (Max)
Kcal/cup
Price
Medium Breed Adult Dry Dog Food
Brewers' Rice, Chicken By-Product Meal, Oat Groats, Wheat, Corn Gluten Meal
23%
12%
3.2%
340


$61.99 ($0.23 / Fl Oz)


(17-lb bag)
French Bulldog Adult Dry Dog Food
Brewers' Rice, Wheat, Chicken By-Product Meal, Chicken Fat, Wheat Gluten
24%
16%
3.4%
330


$34.99 ($5.83 / lb)


(6-lb bag)
Small Adult Dry Dog Food
Corn, Chicken By-Product Meal, Brewers' Rice, Brown Rice, Corn Gluten Meal
25%
14%
3.4%
359


$19.99 ($8.00 / lb)


(2.5-lb bag)
Labrador Retriever Adult 5+ Dry Dog Food
Chicken By-Product Meal, Brown Rice, Oat Groats, Brewers' Rice Flour, Natural Flavors
28%
9.0%
6.5%
277


$119.99 ($4.29 / lb)


(28-lb bag)
Veterinary Diet Hydrolyzed Protein HP Dry Dog Food
Brewers' Rice, Hydrolyzed Soy Protein, Chicken Fat, Natural Flavors, Dried Plain Beet Pulp
19%
17%
3.0%
324
$56.99 (7.7-lb bag)
A Veterinarian's Advice About Dog Food & Royal Canin
Because there's some controversy about Royal Canin's ingredients, we asked a practicing veterinarian to weigh in about this brand and what dog foods need to contain to be healthy for our pups.
"I and many other vets provide advice to pet owners regarding dog food, with the main aim being that the dog food is nutritionally balanced and complete and suitable for their dog's age, breed, and health status," says Dr. Hannah Godfrey, BVetMed, MRCVS. "Royal Canin's dog food is nutritionally balanced and complete, containing the levels of protein, carbohydrates, fats, vitamins, and minerals that dogs need."
"One of the main positives of Royal Canin is that they produce prescription dog food suitable to treat various pet health conditions. I can, therefore, prescribe renal food to dogs with kidney disease, as well as gastrointestinal, hypoallergenic, diabetic, and urinary diets as required. These diets are specifically formulated to suit dogs with these conditions by fine-tuning the ingredients."
Dr. Godfrey adds, "The ingredients that are used in dog foods are certainly important, in that they should be pet-safe, with no risk of toxicity or ill-health. However, while certain terms like 'derivatives' or 'meal' may sound low-quality or unpleasant to humans, the true quality of a dog food is in the nutrition it provides. If the ingredients combine to provide the levels of nutrition required, with minimal fillers, colors, and additives, and the nutritional value is not damaged by the production or cooking process, the dog food can be considered of good quality."
Royal Canin Dog Food Recalls
Pet food recalls occur when there's a potential risk of contamination or another quality issue. A recall is either issued by the U.S. Food & Drug Administration (FDA), which governs pet food standards or voluntarily by the brand themselves. Royal Canin has had a few dog food recalls in its history, but none in over 15 years.
In February 2006, the company voluntarily recalled some batches of Royal Canin Veterinary Diet dog and cat food containing excessive levels of vitamin D3. In April and May 2007, the FDA asked the company to recall the Royal Canin Veterinary Diet and Sensible Choice dog foods due to possible melamine contamination. This recall applied to several pet food brands in addition to Royal Canin.
Is Royal Canin Worth The Money?
View Royal Canin on Amazon | View Royal Canin on Chewy
Depending on what line of dog food you're considering purchasing from Royal Canin, it can be worth the money. Regarding this brand's prescription veterinary diets, Royal Canin is certainly worth considering compared to Hill's Science Vet Diets. However, their other lines of dog food seem to be hit or miss based on customer reviews, particularly for those of you looking for all-natural dog food.
Ultimately, if your furry friend doesn't have major health issues, we think you have better options for cleaner, more natural dog food ingredients. And these choices come down to the type of diet you and your dog prefer. If you're looking for fresh dog food, check out our reviews of the best fresh dog food delivery services.
You also have many other options for all-natural dog foods that don't contain by-products, fillers, or other ingredients that some experts find questionable. These options include shelf-stable dehydrated dog food, ethically sourced kibble, and many other types of dog food.
Tagged With: