At a time when there was no radio or television, Kavad art was considered an integral part of entertainment and the rich cultural heritage of Rajasthan. Richly decorated with bright colours, Kavad is a portable and foldable shrine made using wood.
Carried by traditional storytellers known as Kavadia Bhat, it paints comic-like narratives from mythological tales and folklore in several unfolding hinged panels. It offers informal education to rural residents on mythological tales, gods, goddesses, saints, kingdoms, and monuments.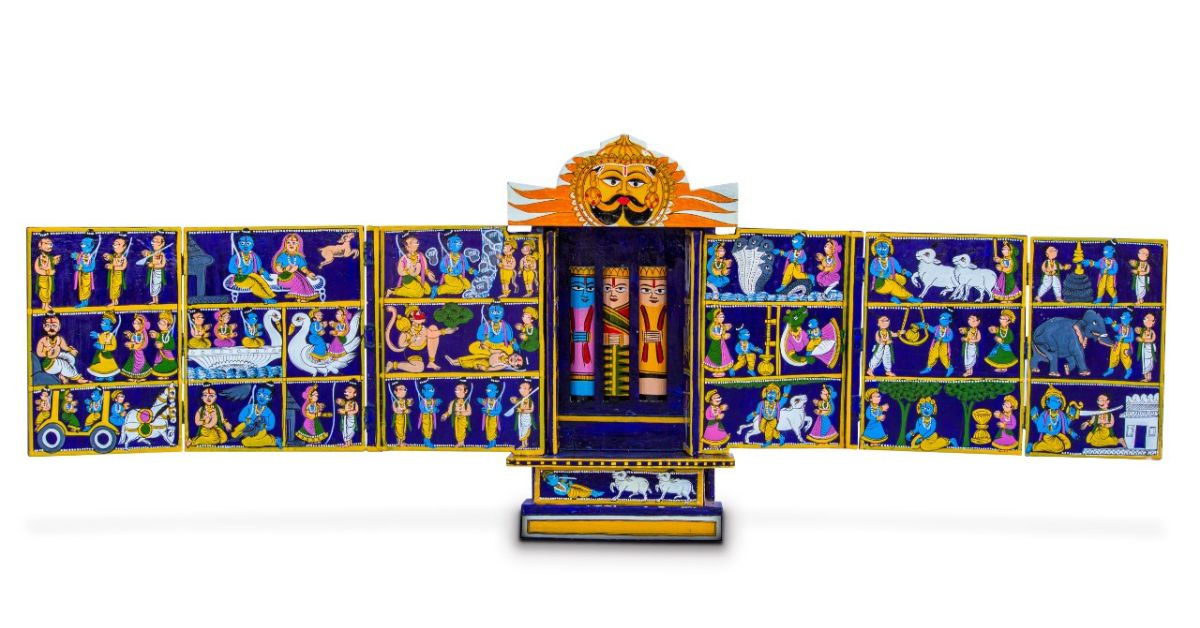 Over the years, the art has lost its usefulness. But for the past four decades, Jodhpur's Satyanarayan Suthar has strived to keep the 500-year-old art alive.
"People across the country go to temples and religious shrines. But there were many elderly who could not visit these places and worship the gods. Kavad was used to bring teerath yatra (religious pilgrimage) to those who could not walk, like the elderly and sick," the 47-year-old award-winning Kavad maker from Bassi village tells The Better India.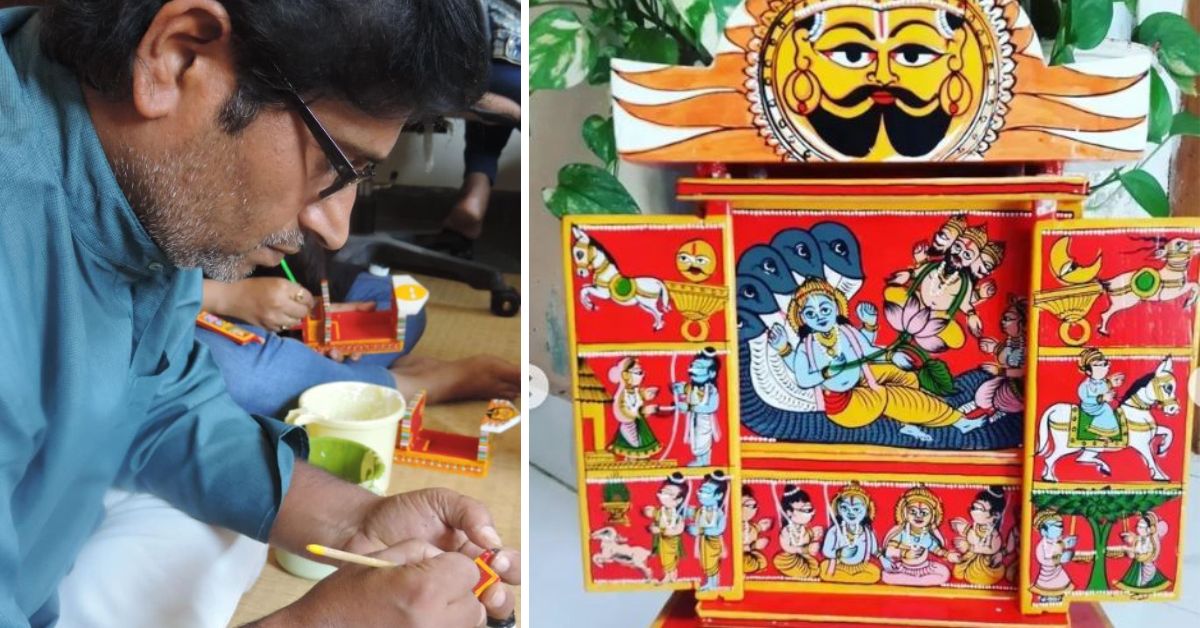 Tracing the tales to the mythological character associated with the art, Satyanarayan says, "A woman named Kundana Bai used to remain in hiding. Nobody ever saw her; it was believed that one could only hear her. She was born as a child in the morning, would become young in the afternoon, and aged in the night, to be reborn the other day. Kundana Bai got a Kavad made from the Suthar community and gave it to Shravan Kumar."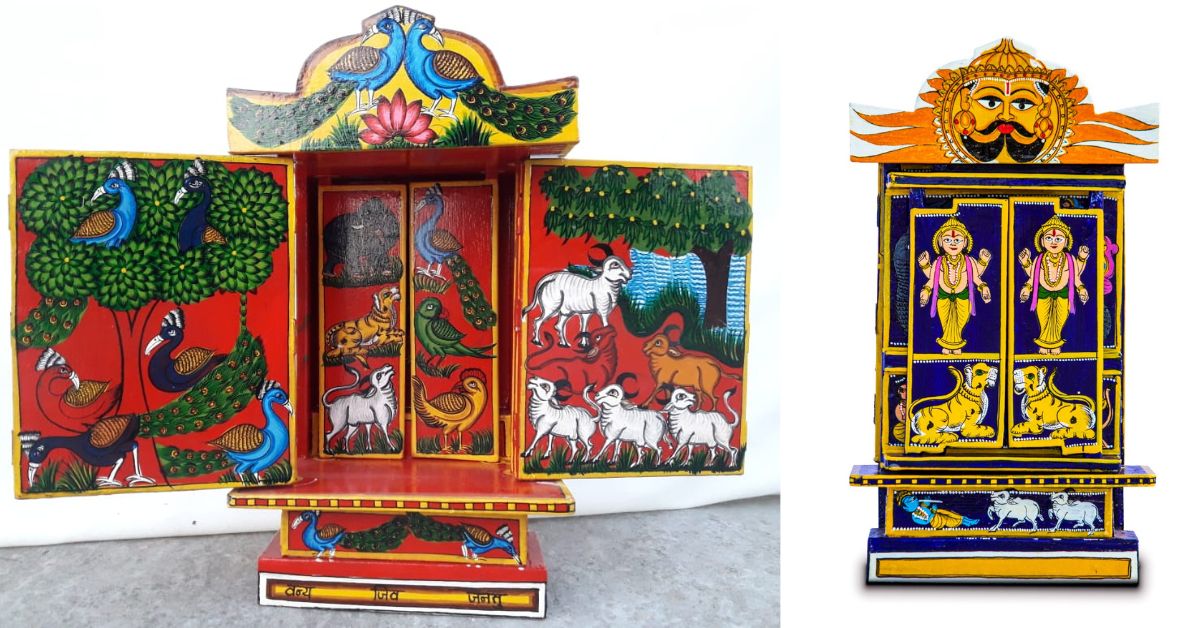 It is believed that Ayodhya's king Dasharatha accidentally killed Shravan Kumar while he was carrying his blind parents in a Kavad on his shoulders. Before he passed away, he requested the king to bring the shrine to his parents, so they could worship the gods. This is where the concept of the storytelling art of Kavad is believed to have started.
"The Suthar community was given the responsibility of making the wooden shrine and Kavadia Bhat (wandering priest) were given the responsibility to narrate the story. They travel to the jajman's (listener) house with the Kavad and unfold the panels to narrate the story," says Satyanarayan.
As the storyteller unboxes each panel in the Kavad, the curiosity of the listener grows.
"After school, I would go to my father's room where he would be busy making Kavad. He would hand me a small wooden bar and wooden pen to carve out figures of elephants and horses. He would hold my hand and help me make the art," he recalls.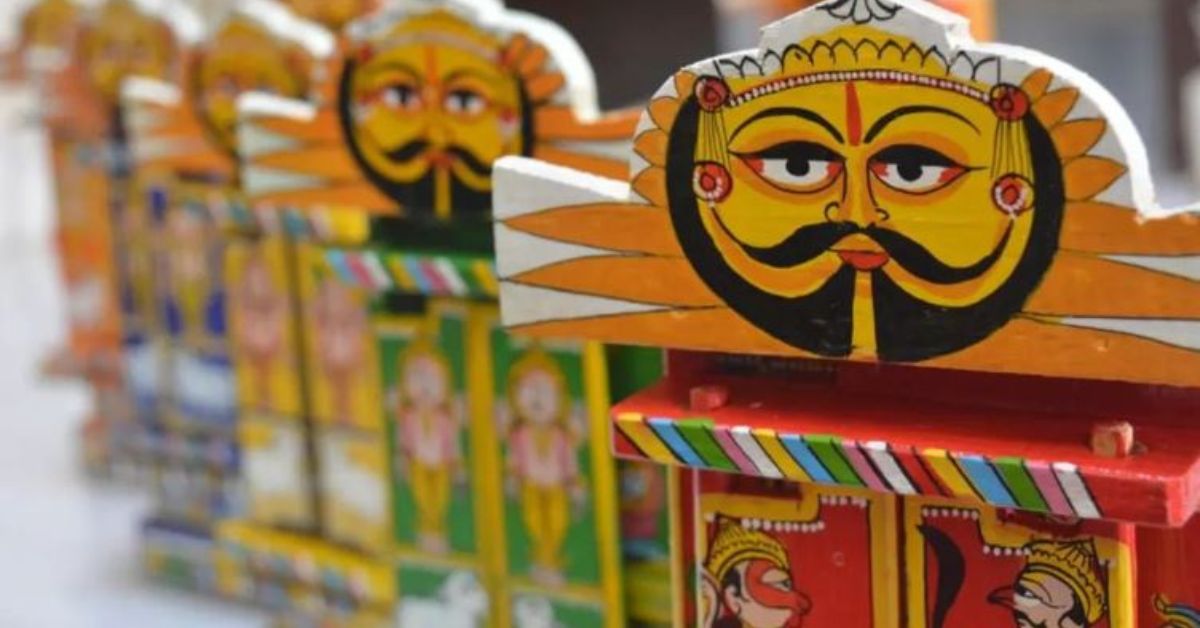 Today, Satyanarayan, who studied till Class 8, is taking the legacy forward. He has not only taken this ancient art form outside Rajasthan but also to other countries like Singapore, Germany, and New Mexico.
"I switched to online sales from offline when the pandemic hit the country. Because of the internet, my work has travelled far and wide. Today, I have very few customers from Rajasthan. I get most of my customers from Mumbai, Chennai, Bengaluru, Delhi, and other countries," he shares.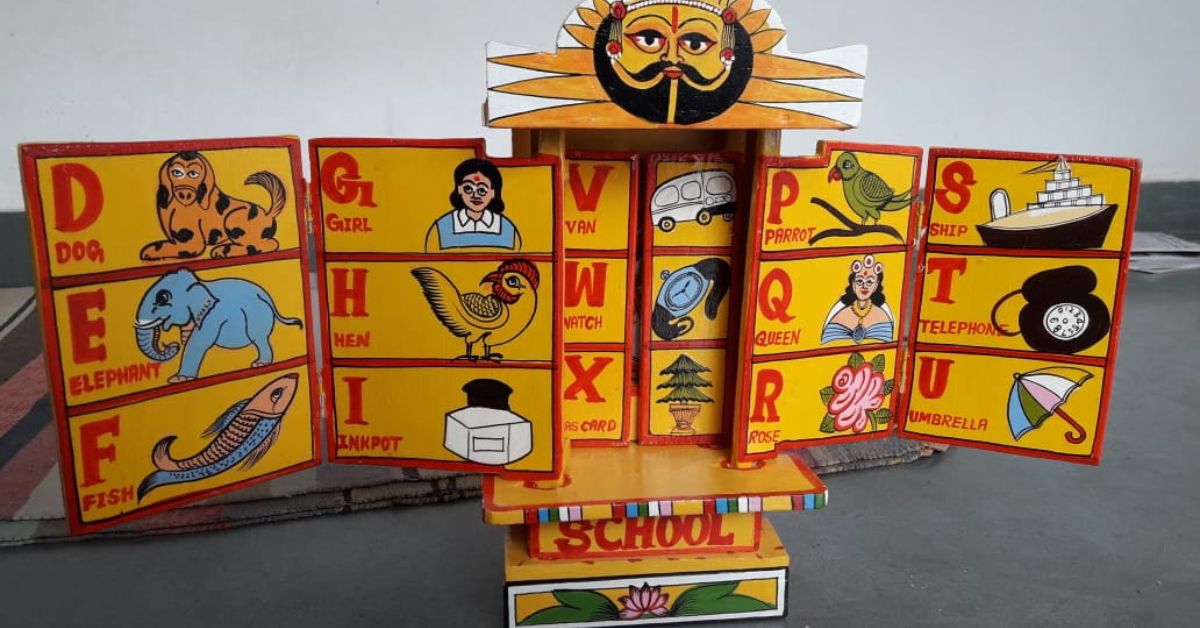 How is Kavad made?
A unique type of wood is used in the making of Kavad.
Satyanarayan says, "We use wood of Adusa plant as it is light-weight and pest-repellent. Firstly, we cut the bars from the log depending on the panel size. We sprinkle an insecticide powder on wet wood and then dry it under the sun. After this, seven coats of adhesive and primer are applied. In the end, we paint the background, and add more colours like yellow, skin, blue, pink, white, and black to sketch and paint figures using a fine brush." Later, the wooden pieces are put together using nails and hinges.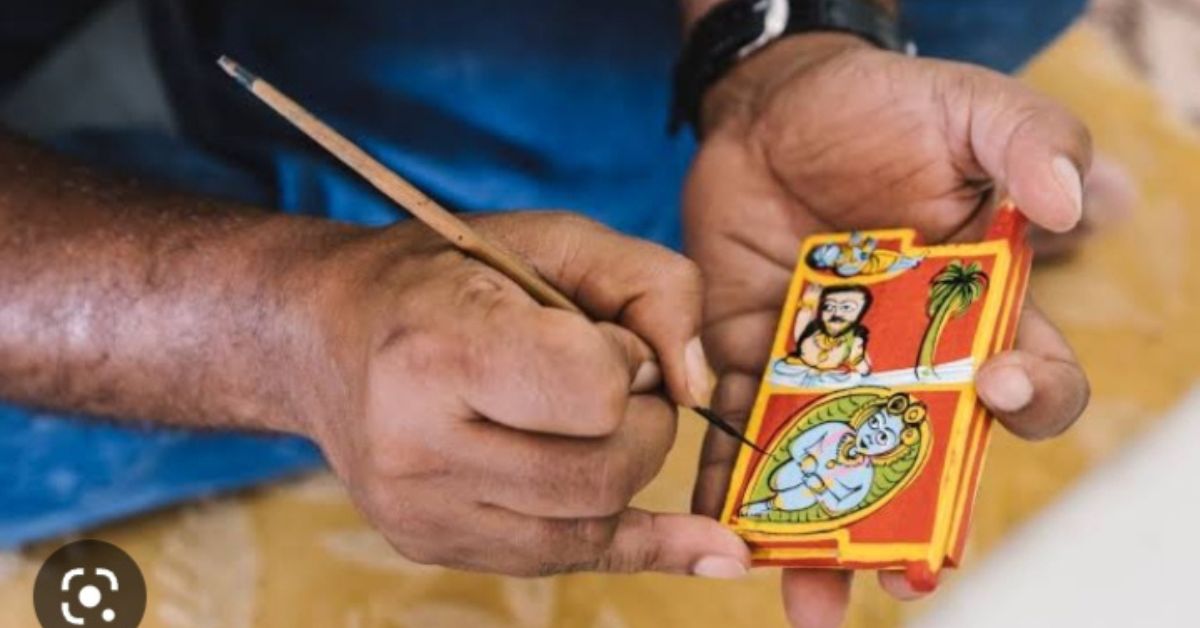 Traditionally, the colours were directly made from stones. Today, artisans mix the stone powder in adhesive to bring the figures to life. "It is very arduous and time-consuming work. You require patience to make the fine work," he says.
Satyanarayan manages to get around three to four orders daily and earns Rs 1,000 per day. On average, he earns up to Rs 30,000 a month from online sales. He also conducts paid workshops and teaches students from Delhi, Bengaluru, Chennai, and Mumbai.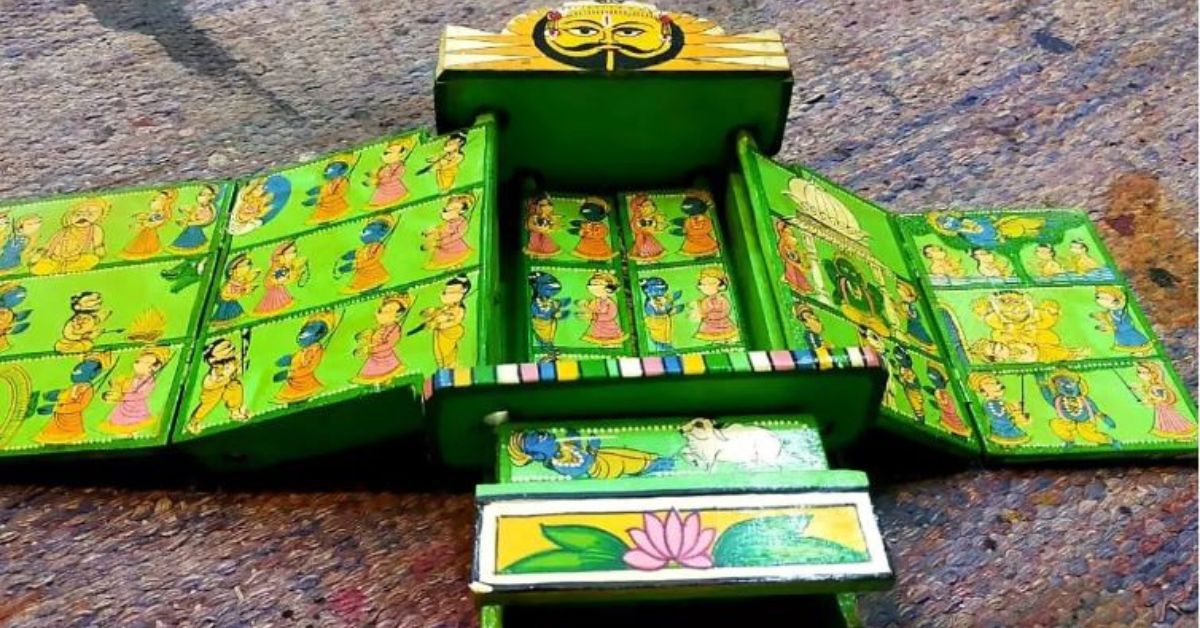 A six-inch Kavad is priced at Rs 500 while a two-feet Kavad takes eight to 10 days to make and is priced at Rs 25,000 — the price increases as per the size. Typically, there are about eight to 16 panels.
According to Satyanarayan, the traditional Marwadi Kavad originally featured 51 narratives spread across 16 panels. Notably, his exceptional craftsmanship in creating Marwadi Kavad was recognised with several prestigious accolades. In 2014, former President Pranab Mukherjee bestowed upon him a national award for his remarkable work. Additionally, he received state-level and district-level awards in 2009 and 2004 respectively, further highlighting his talent and dedication.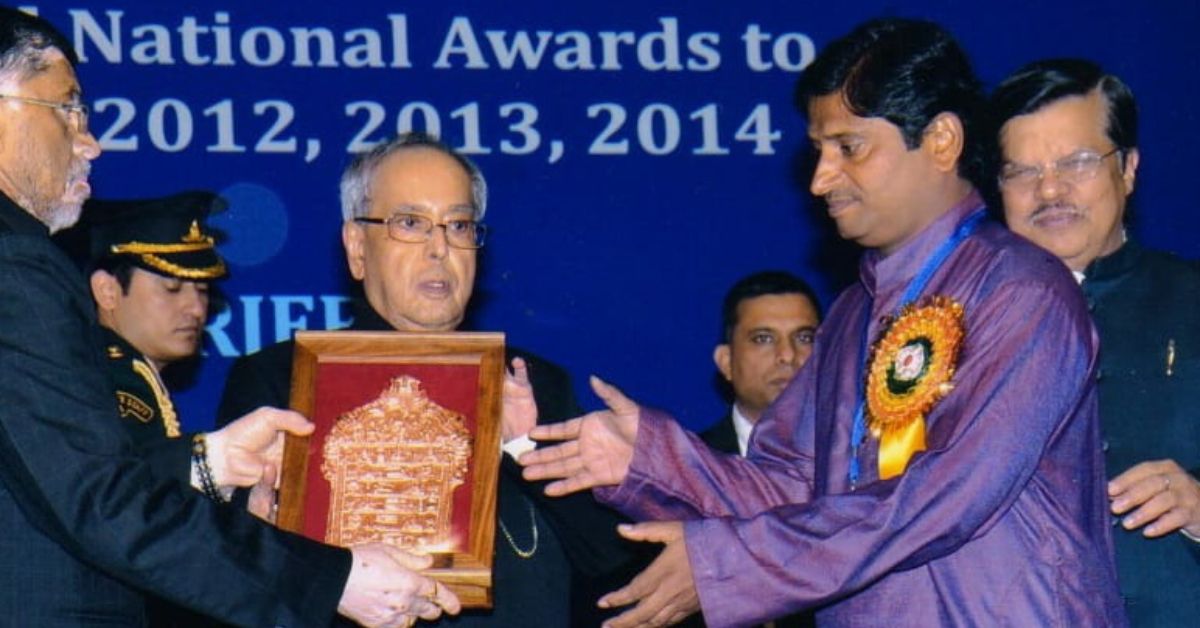 "It is a wonderful feeling to receive recognition for our art. I want to keep the art form alive and take it worldwide throughout my life," he says.
Although Satyanarayan is doing his part to keep the art alive, he calls for the attention of the government to sustain the art. "Earlier, 40 families were involved in Kavad art making, but today, only five to seven families are involved. Many have switched to other odd jobs, and some have opened retail stores and become factory labourers. In order to promote their livelihood, the government should set up a platform like haat bazaars (open-air market) as they do not have resources to go to other places to sell their products," he says.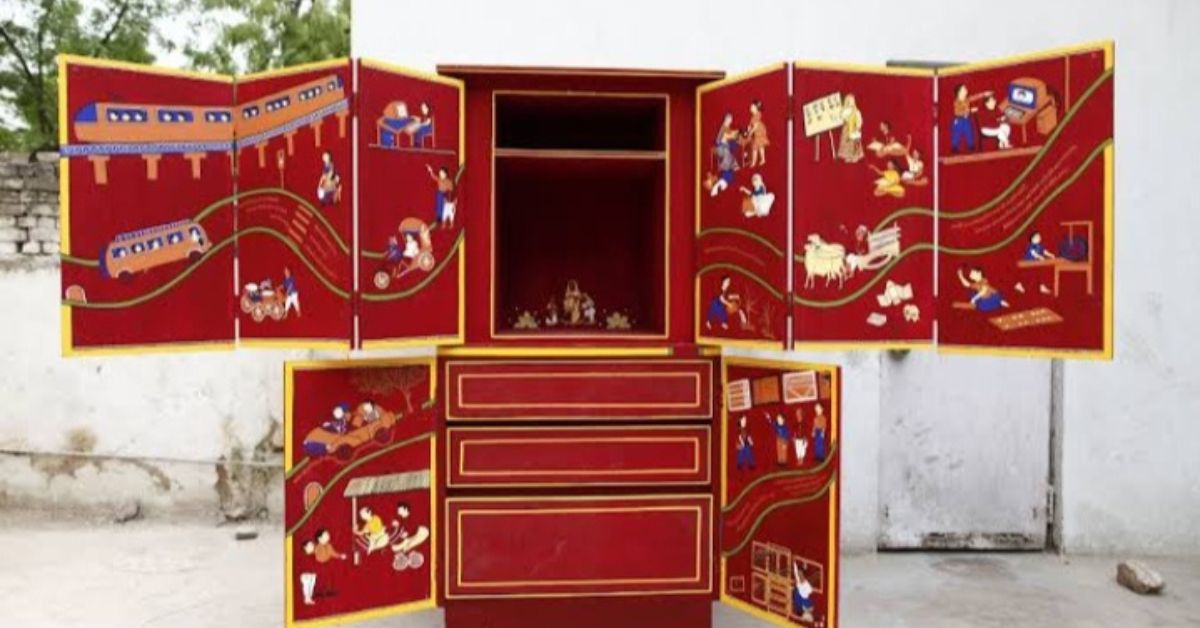 In the past, Kavads were primarily known for illustrating tales from the Ramayana and Mahabharata. However, contemporary Kavads have expanded their subject matter to encompass narratives focusing on the significance of education, as well as wedding invitations.
Edited by Pranita Bhat