Bengaluru-based Shanthi Muniswamy was a sex worker battling depression and discrimination before Aravani Art Project changed her life.
Trigger warning: Mentions of suicide, bullying, and depression.
Whenever Shanthi Muniswamy's mother would make rangoli, she would watch her from a corner of the room. The patterns, the symmetry, and the colours… everything about it would leave her fascinated.
"But if I ever dared to come near it and draw a design of my own, she would shoo me away. She used to say that this was a girl's job," she tells The Better India.
Dressed in pants and shirts, Shanthi — who grew up as Shankar — would secretly wear her younger sister's frocks. "I'd feel pretty when I'd see myself in the mirror," she adds.
At school, she loved playing Barbies with the girls, instead of playing cricket with the boys. This invited criticism both from school and home. Soon, this dislike grew into bullying, violence, and discrimination.
Shanthi was forced to drop out after class 10th. Without school, she started working at a chemist's shop. "I had no one to share the agony I went through with every day. I used to weep outside my workplace. Nobody wanted to know that behind that male attire and short hair was a girl," she says.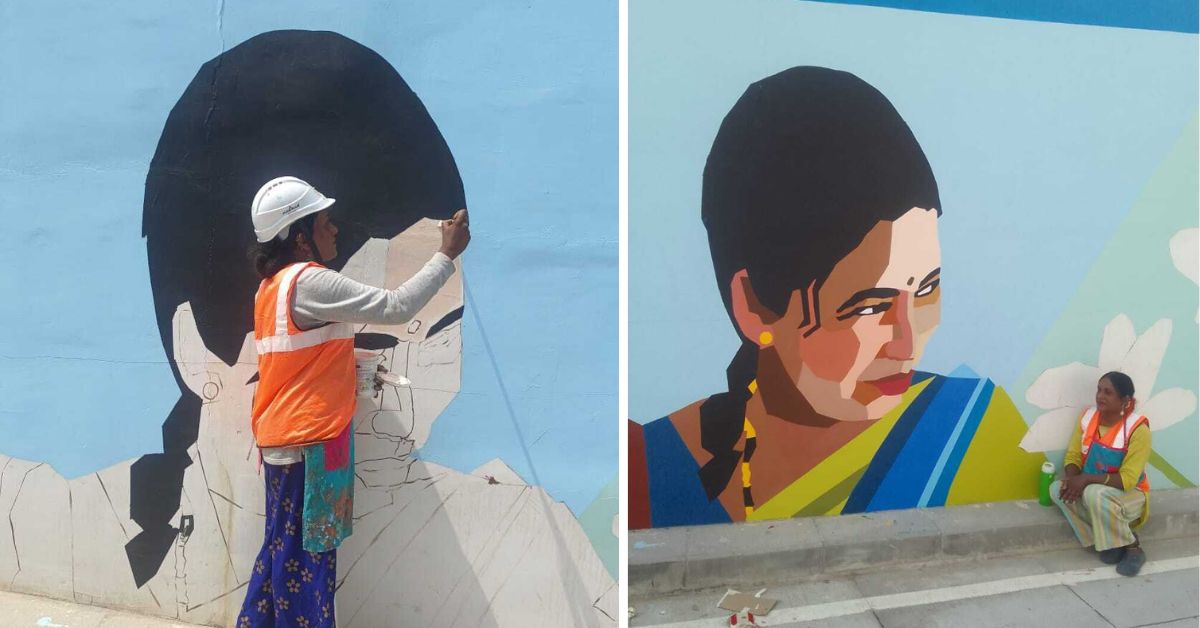 Shanthi discovered her identity when she met a trans person. "One day when I was weeping outside the shop, she came to me and asked, 'Hey girl, how are you?' Her referring to me as a girl was the first time I felt somebody understood me for who I was," she adds.
A few years later, Shanthi came out to her family. "My mother could not believe it, she reasoned that she had given birth to a boy, how could this happen to me then? As per them, the last resort was to get me married. They did not understand me. I kept weeping but nobody cared. I even thought of taking my life," she says.
At the age of 21, Shanthi joined the trans community and turned to sex work.
But her life took a U-turn when she was invited by a Bengaluru-based research institute to come out in public to share her story. Listening to it, Shanthi was offered a job as a radio jockey by a community radio station.
"I did not know anything about radio. Within a week, I learnt everything from scratch, like editing, recording, and going live. This platform gave me a voice and an identity," she adds.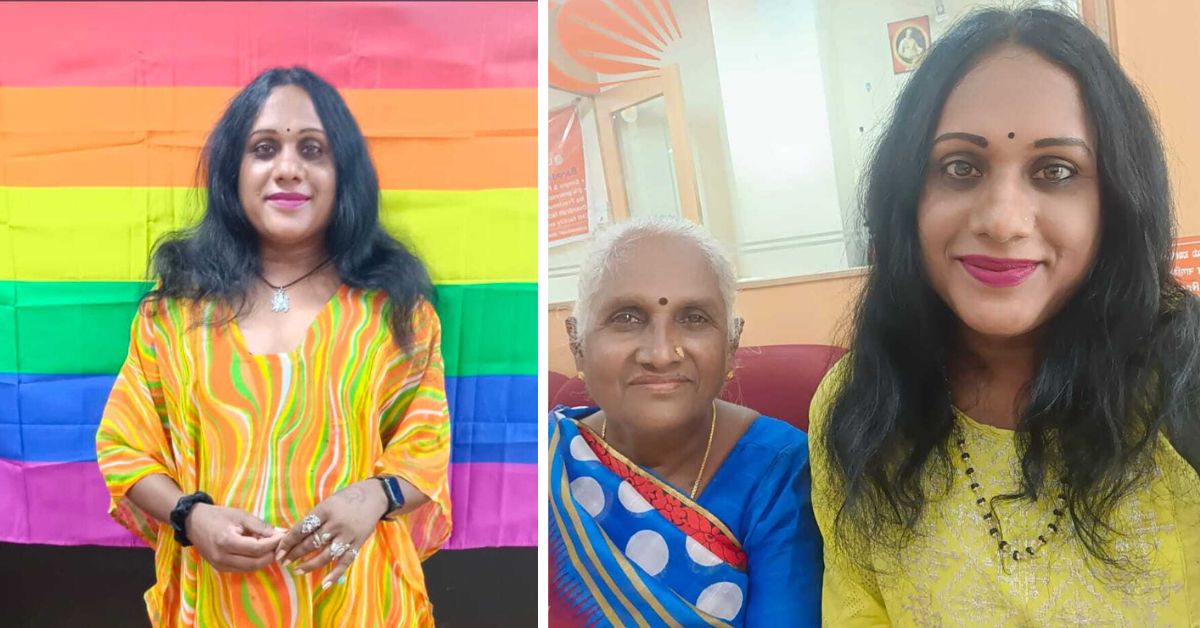 However, she could not continue this work after three years as Shanthi wanted to undergo sex reassignment surgery. The transition affected her mental health and as a result, she failed to concentrate on recording shows.
Post surgery in 2015, she came across Aravani Art Project, an art collective that works with the transgender community to sensitise people through mural art.
"I remember getting an invitation from the founder of an ongoing art project. I was in so much pain, I was bleeding. But I was excited about this project as well. I kept an extra sanitary pad with me and went to the place. There, I climbed two ladders and started painting," she says.
"All the pain went away as soon as I started painting," she adds.
Not only did Shanthi find a livelihood opportunity, but art proved to be therapeutic for her. Besides, her family today accepts her for who she is. This Diwali proved to be special for her.
She says, "My mom gifted me a kurti. It was an unforgettable moment for me. I wore that kurti to my mom's place, she watched me as I wore makeup and even shared a few tips. Today, my feminine traits are 'normal' to her. This did not happen 20 years back! I attribute all these changes in life to art."
Edited by Padmashree Pande. All photos: Shanthi Muniswamy.