A cat spent the first part of his life on the streets until a woman took a chance on him and helped him thrive.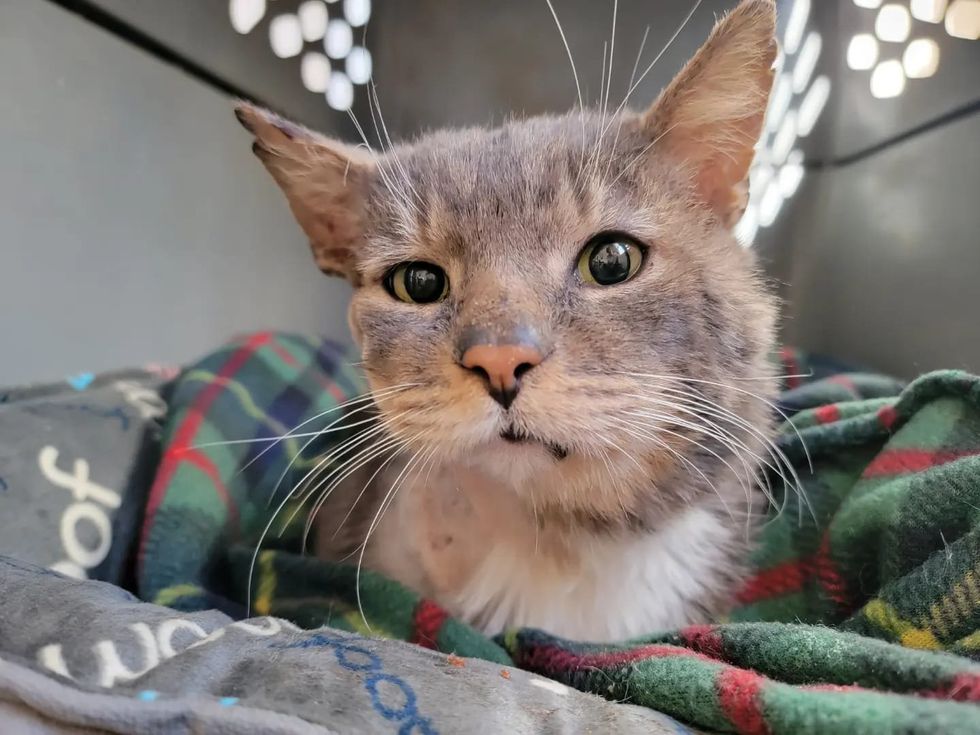 Danni the catHearthside Cats
When a cat named Danni arrived at Hearthside Cats, an all-volunteer cat rescue, he was in miserable shape with a severe wound on the side of his face and a host of health issues.
He was presumed feral when he was brought into the vet, but behind those worried eyes, lay a desire for love and affection. "He was just fearful after spending his life on the streets," Ashley Anderson of Hearthside Cats shared with Love Meow.
"We knew almost immediately when we picked him up that he was not feral." Danni rubbed against the side of the crate eagerly when Ashley petted him.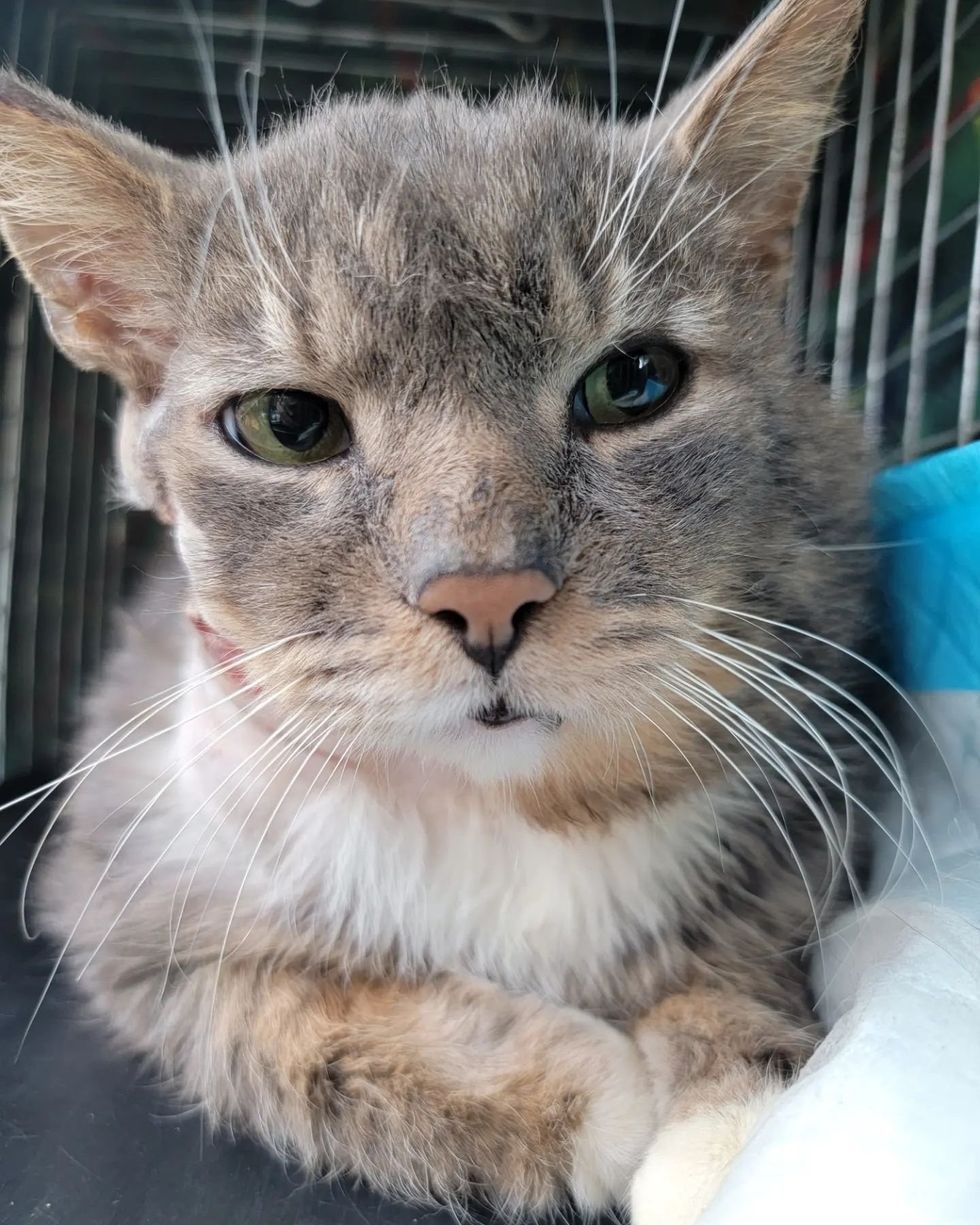 He was found with a severe wound on the side of his faceHearthside Cats
His wound was cleaned and debrided by a team of caring veterinary staff. Ashley took Danni into her care so he could start his healing process in a comfortable home while learning to trust.
With a roof over his head and lots of patience and love from his foster mom, his demeanor softened and his desire for touch increased.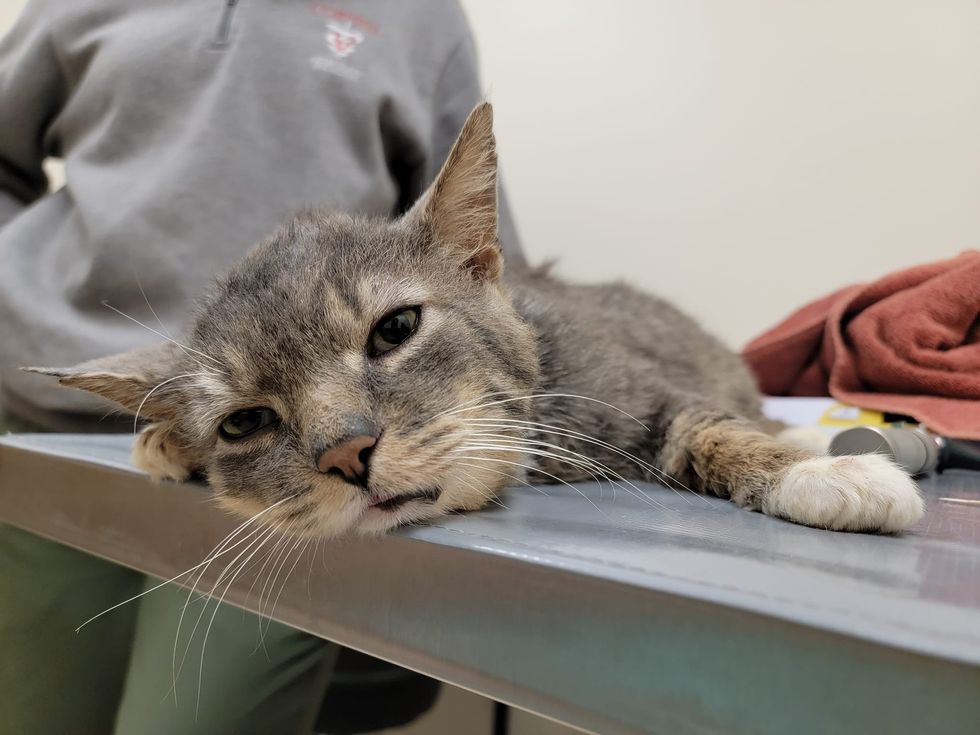 He was fearful at first but came out of his shell when he realized he was safeHearthside Cats
"He trembled the first time I held him. He never has to be afraid again." When Danni mustered up the courage to go in for a cuddle, he was over the moon.
After five weeks of antibiotics, his wound healed up beautifully, his body filled out, and his ears were clear of infections.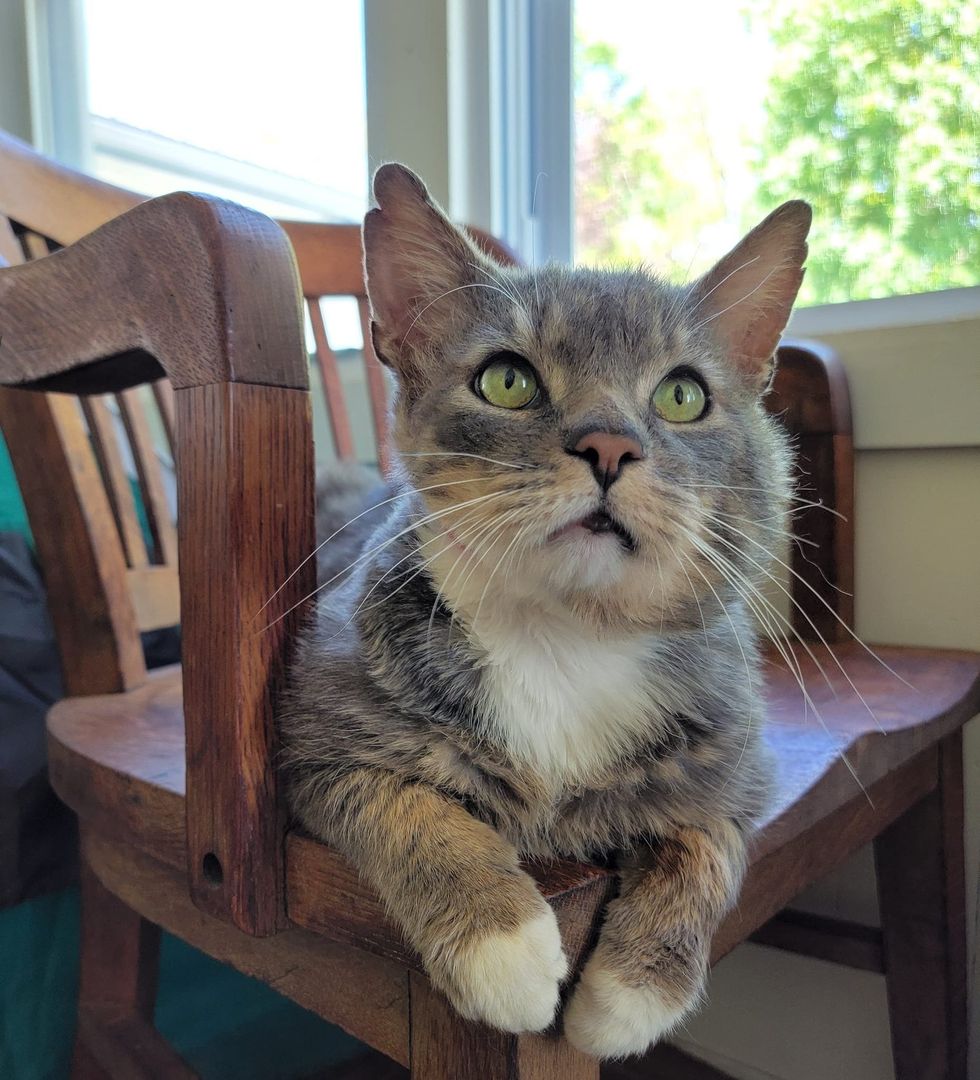 He made great strides and his wound healed up nicelyHearthside Cats
Danni who is FIV+, has stunned everyone with his resilience. "Never in a million years did I think this wound would heal on its own without surgical intervention."
He has discovered his favorite place to be. He'll drape across or curl up in his foster mom's lap before sinking into a slumber. "There is no lap that will go empty in this boy's presence."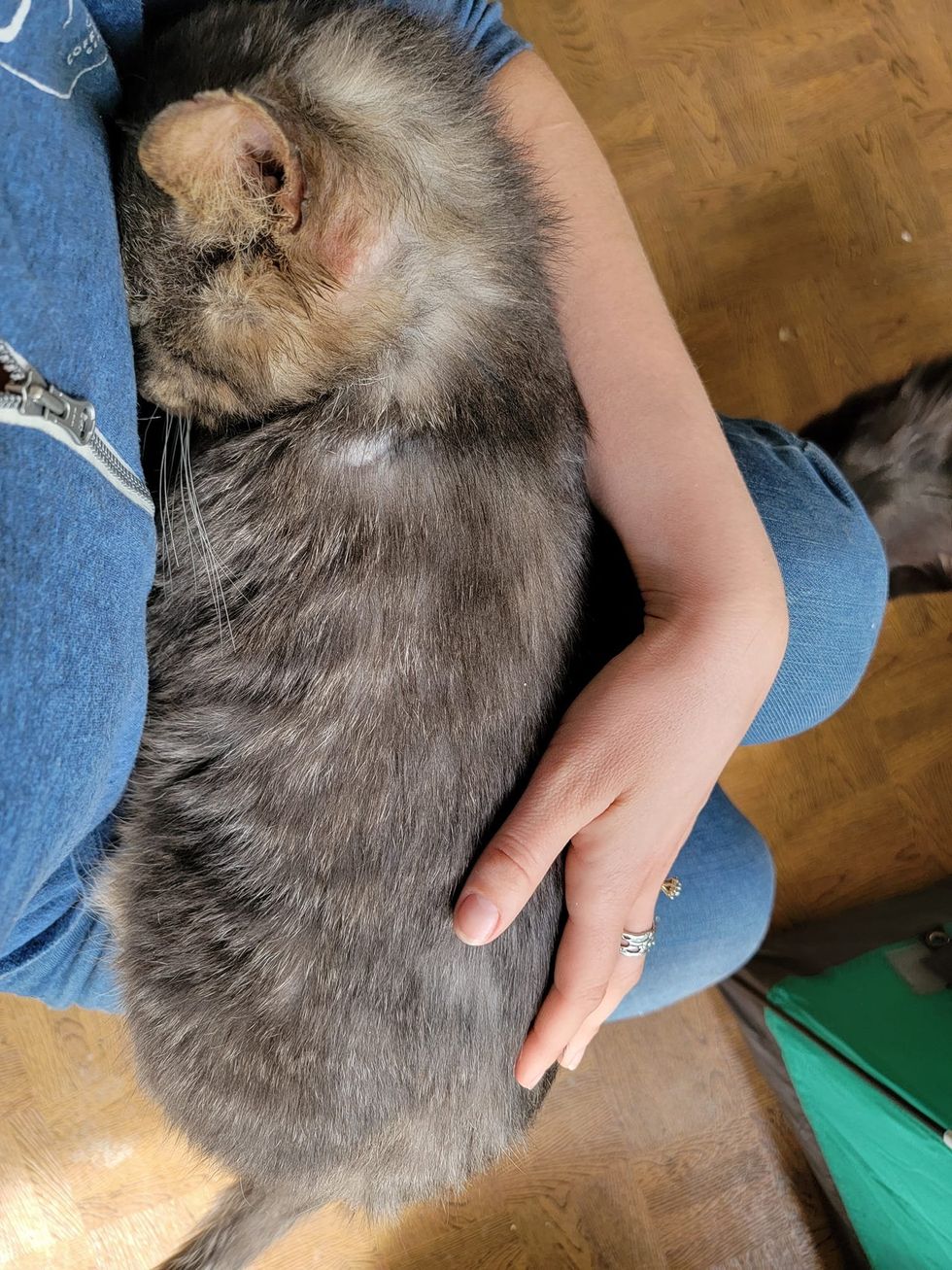 Danni turned into a serious lap catHearthside Cats
"It turned out that Danni was the furthest thing from feral, just a scared boy in need of a little time and patience to adjust to the indoors and learn that he was safe and had nothing to fear."
In a span of a few months, Danni has made a full recovery, become the ultimate love-bug who smothers his people with kisses and headbutts.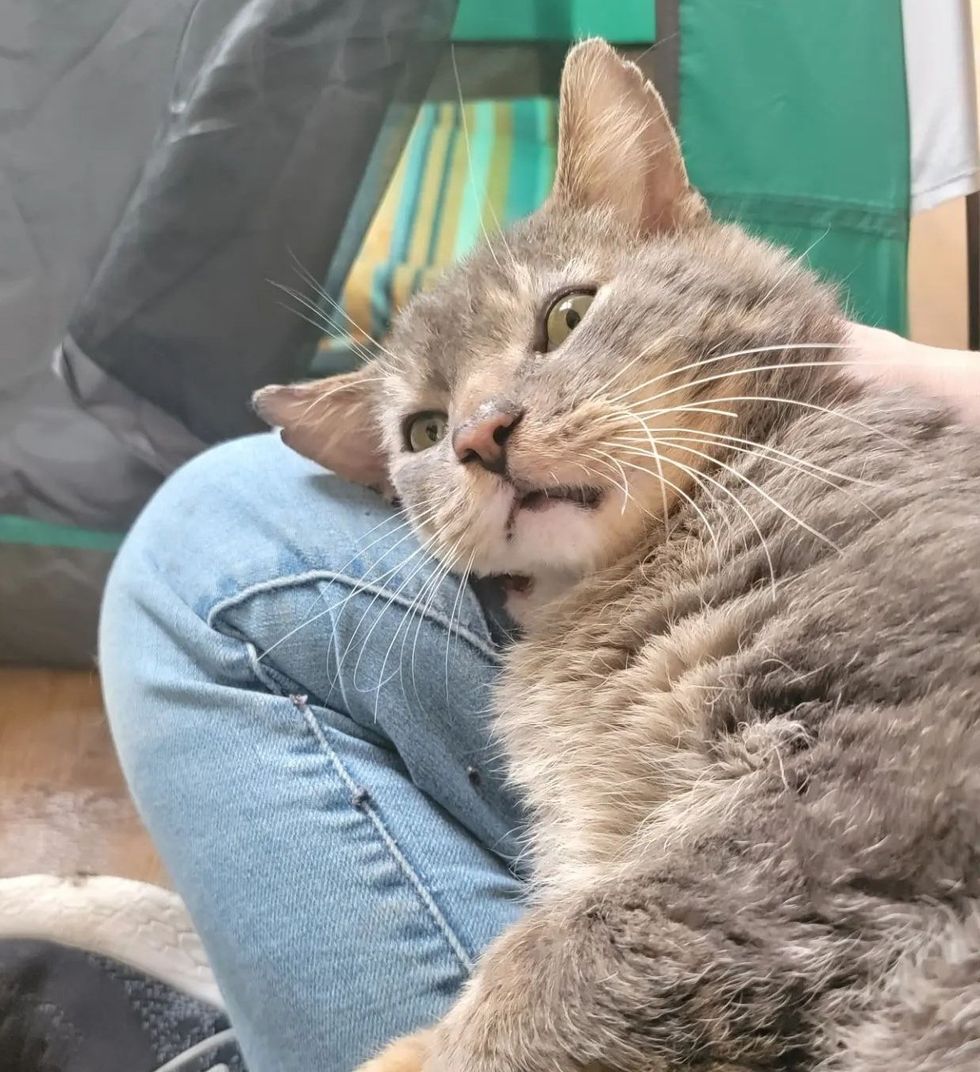 Hearthside Cats
The fur on his face is growing back in and his personality is shining through. Danni has proved to be an expert lap cat. He never misses an opportunity to fill an empty lap.
"He is gentle and affectionate, a lover, not a fighter."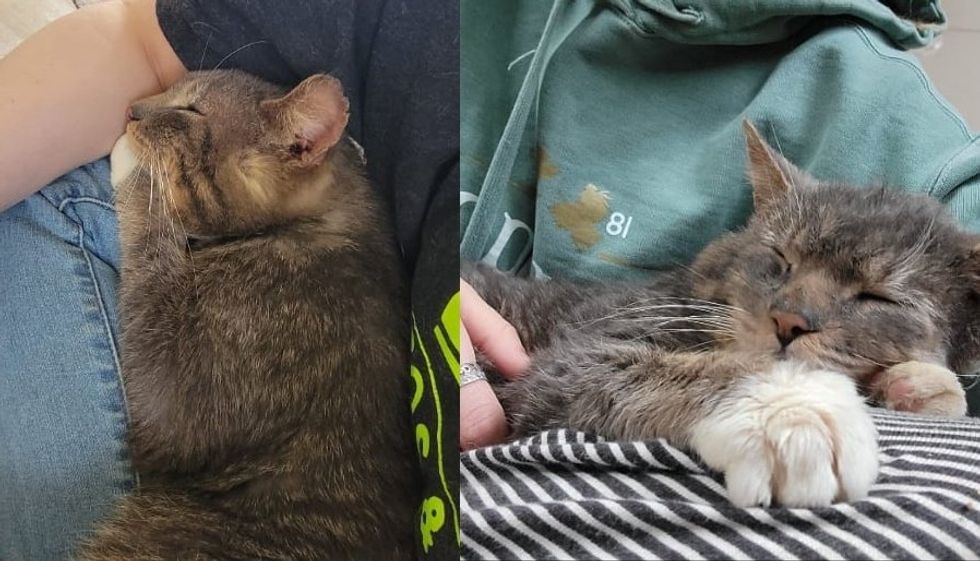 He never misses an opportunity to cuddle an empty lapHearthside Cats
"Cats like Danni are often overlooked. We wish that everyone could experience the extraordinary kind of love these cats are capable of; could see how deserving and grateful they are to have been given a second chance."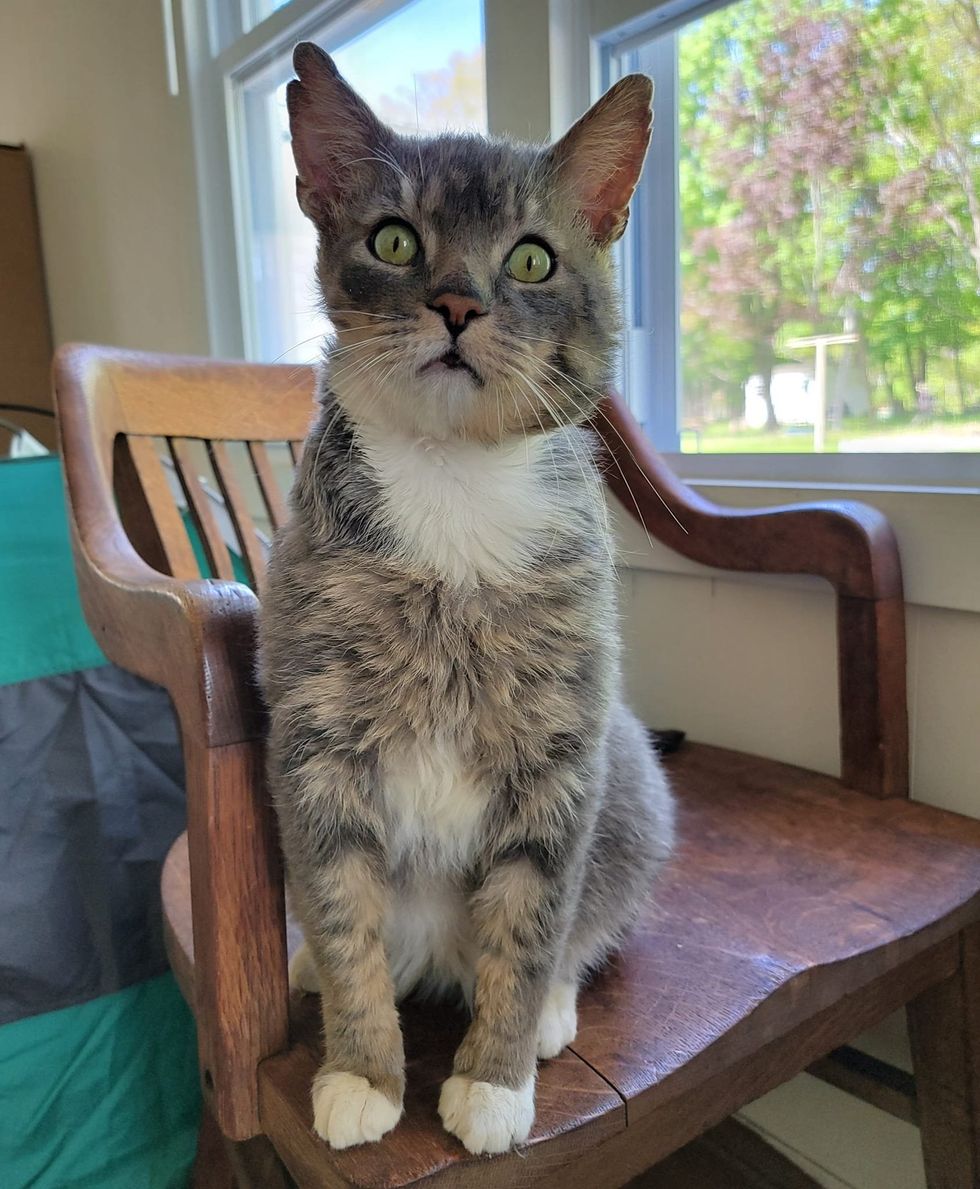 Hearthside Cats
At approximately two years old, Danni is reveling in his new life as an indoor cat and spending most of his time snuggling away with his people.
He is ready for his next chapter – a forever home that will love and spoil him endlessly.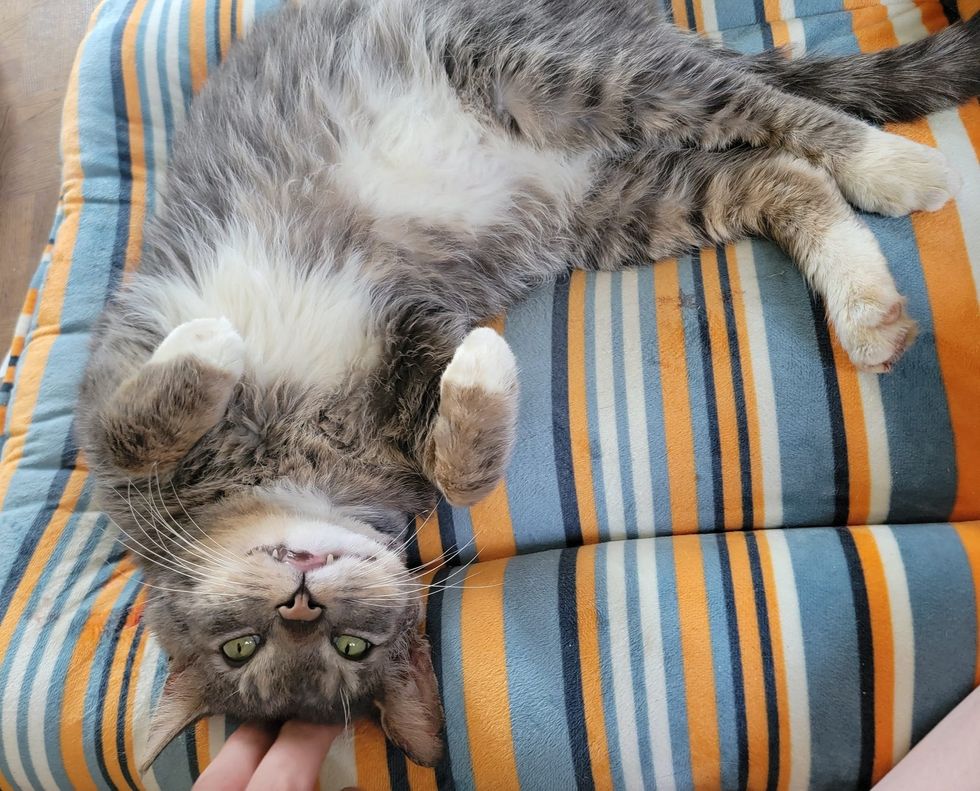 The fur on his face has grown back inHearthside Cats
"We are so grateful he was able to heal, both physically and emotionally, and know that the forever family he deserves is out there somewhere waiting to find him."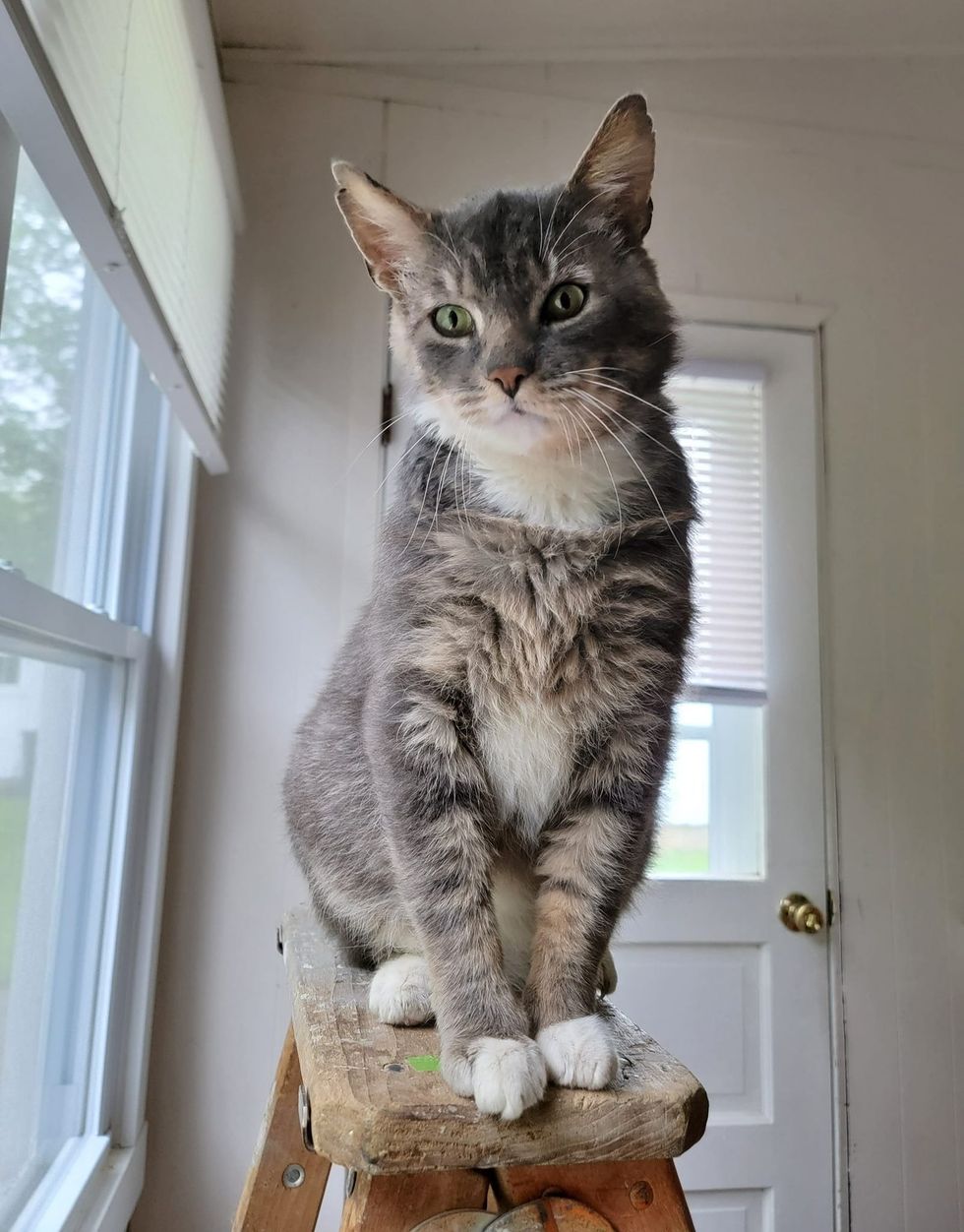 Look at Danni nowHearthside Cats
Share this story with your friends. More on Danni and Hearthside Cats (in Geneseo, NY) on Instagram @hearthsidecats and Facebook.
Related story: Residents Give Cat Some Food, She Decides to Have Kittens Outside their House, It Ends Up Saving Her Life