A cat sat outside waiting for someone to notice her. Now, she follows people around, giving them her best bleps.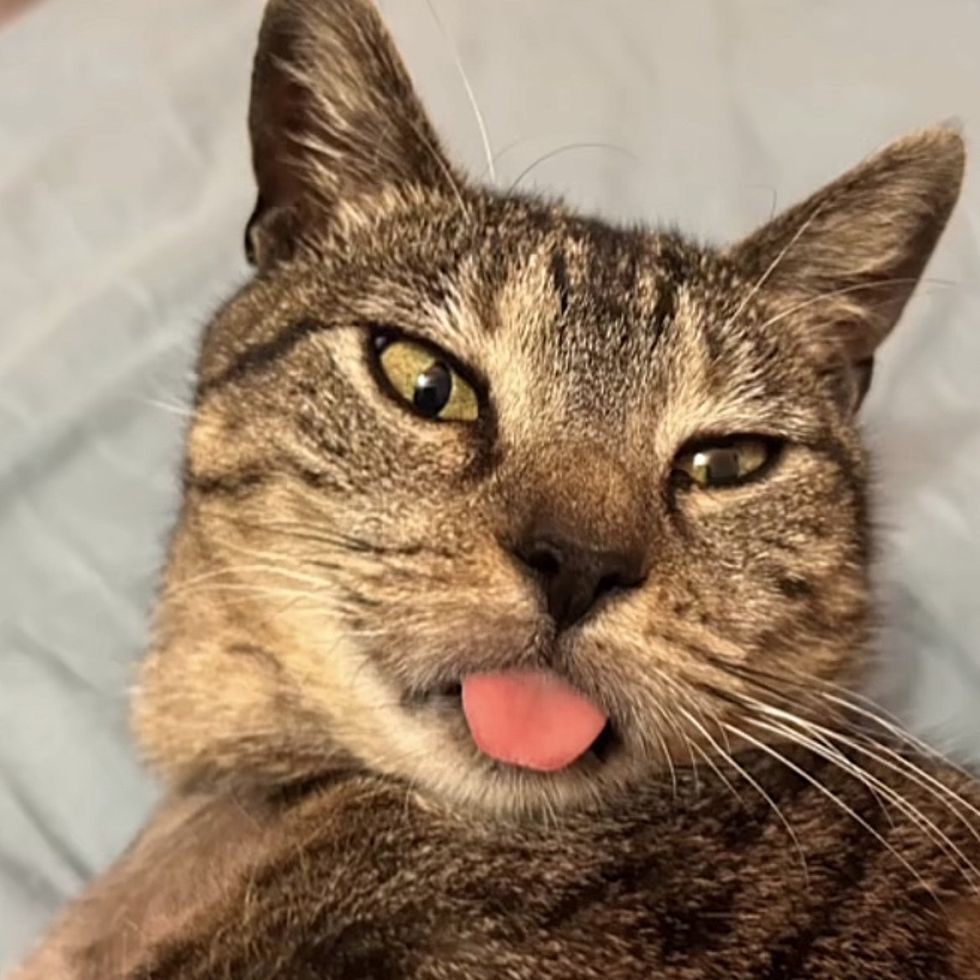 Abbey the catPuppyKittyNYCity
About three months ago, a Good Samaritan spotted a tabby cat sitting by the stairs outside a residence, all by herself.
The cat was rough around the edges and had a swollen arm. The finder reached out their local animal rescue, PuppyKittyNYCity, and their volunteers leapt into action.
They were able to bring the stray to safety that day. The cat named Abbey was immediately friendly and just wanted to be petted.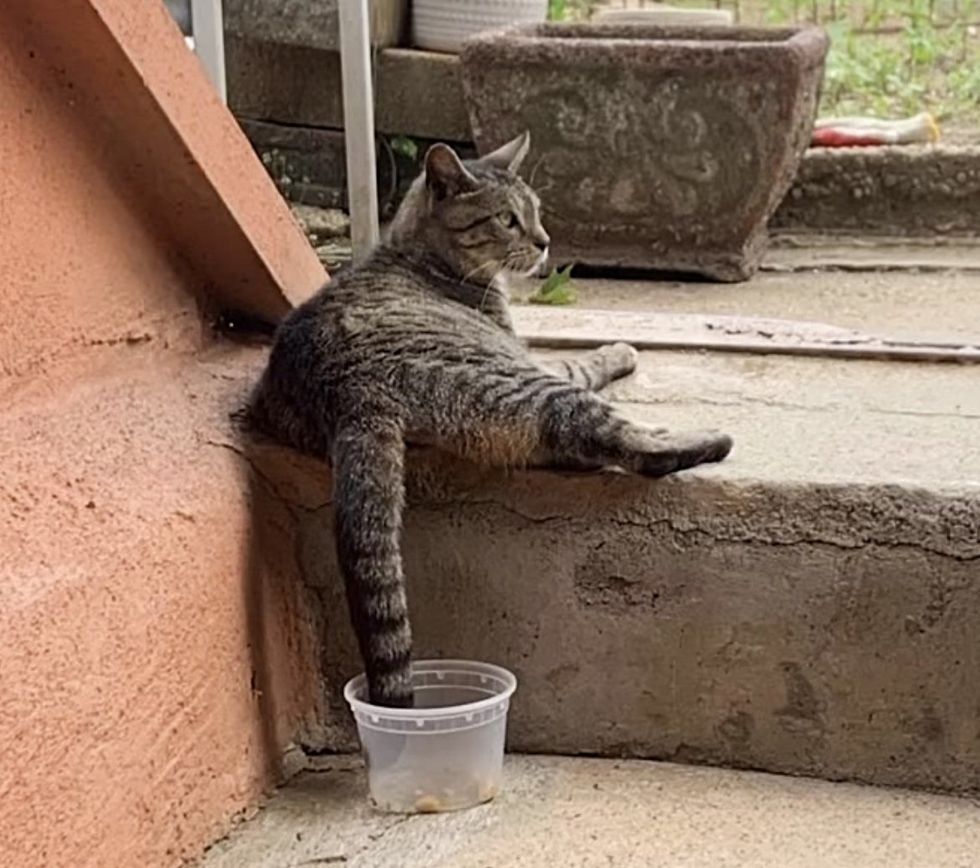 She was found outside in need of helpPuppyKittyNYCity
With a trip to the vet, they discovered that Abbey had a malignant bone tumor in her swollen arm, and it had to be amputated.
Right after her surgery and spay, Abbey bounced back and started seeking affection. She seemed to be feeling much better and even nudged volunteers for chin and ear scratches.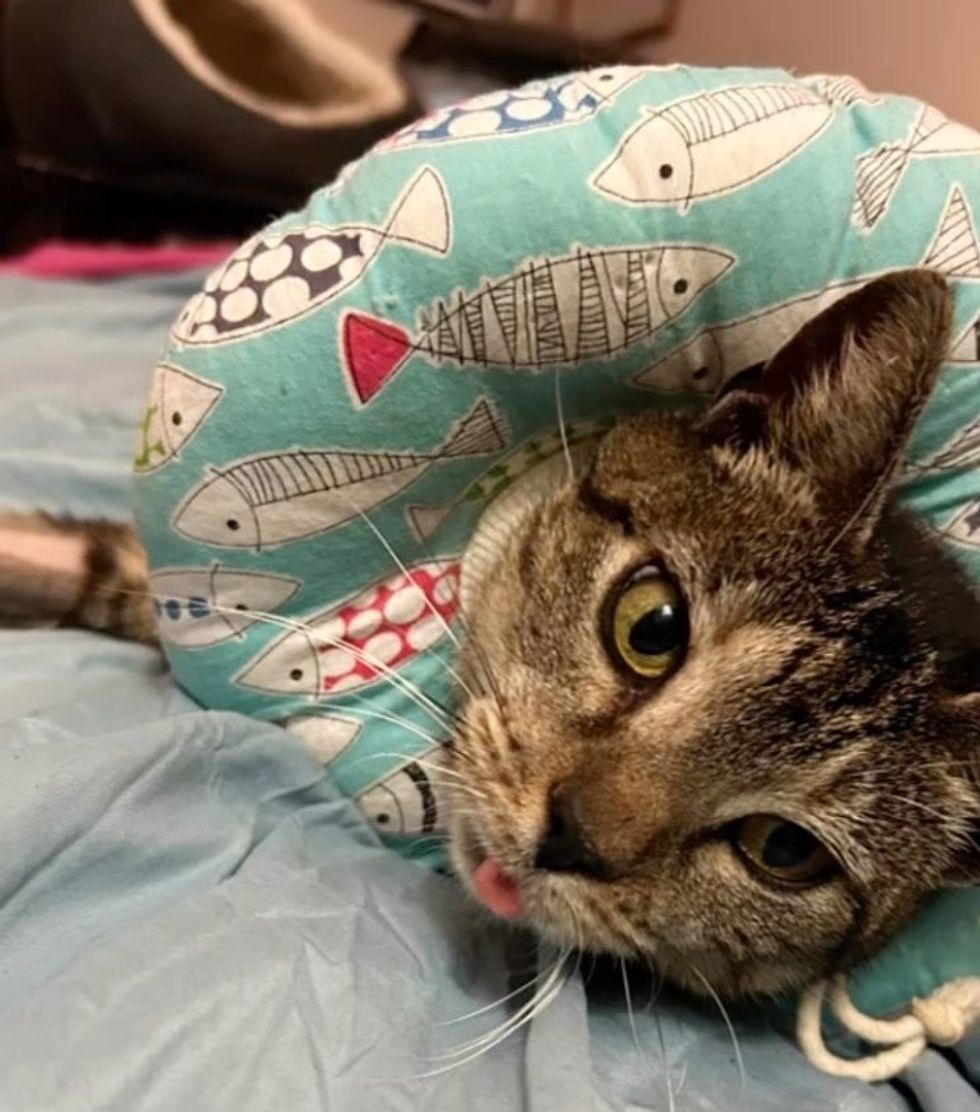 Abbey bounced back right after surgeryPuppyKittyNYCity
She melted into their hands and purred up a storm as if to thank them for saving her life.
Abbey joined Laura, who fosters for PuppyKittyNYCity, so she could continue her healing process in a comfortable home. "She's recovering beautifully. She is quite possibly the sweetest cat ever," Laura shared on Instagram.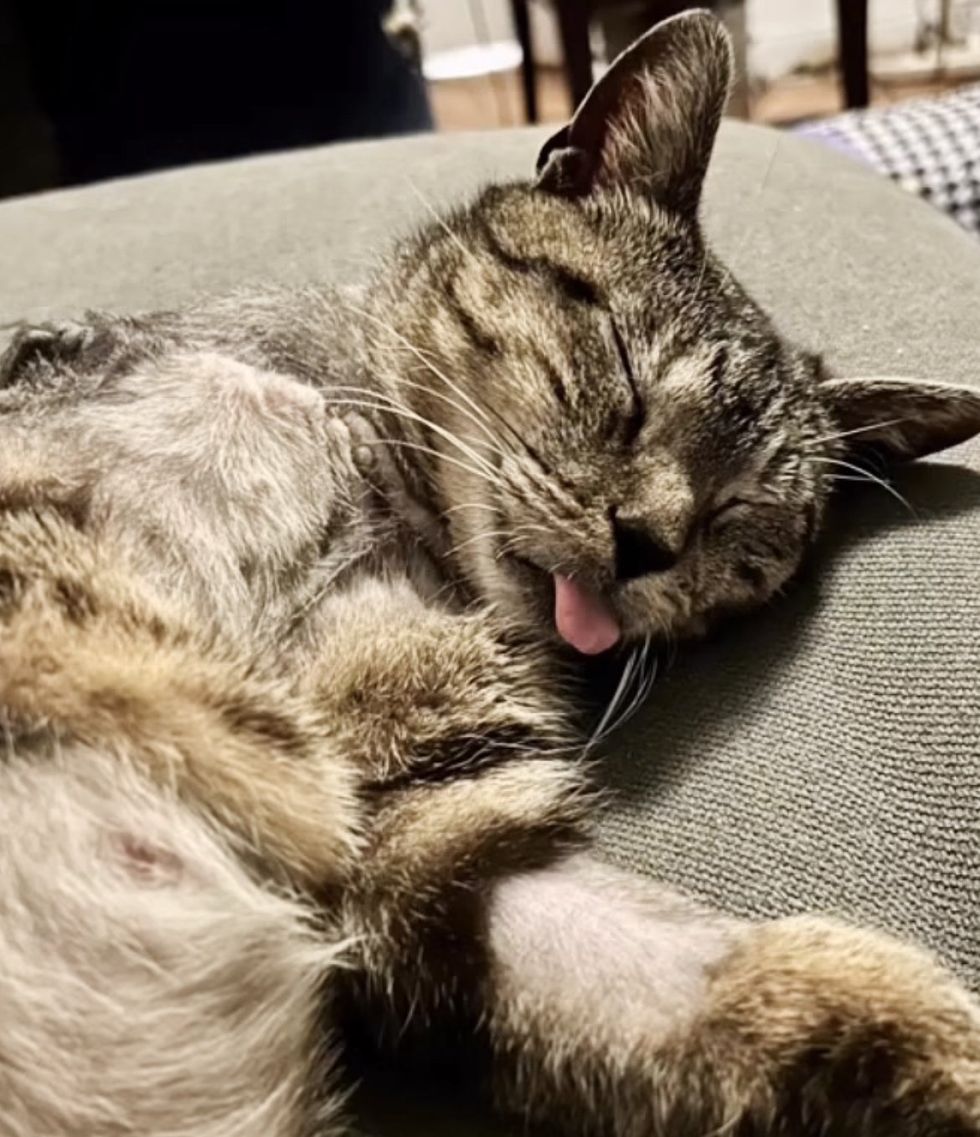 She felt right at home in foster carePuppyKittyNYCity
Despite missing a limb and wearing a "donut" cone, nothing could stop Abbey from jumping on the couch to be up close and personal with her foster mom.
She was snuggly from day one, rolling around and purring nonstop.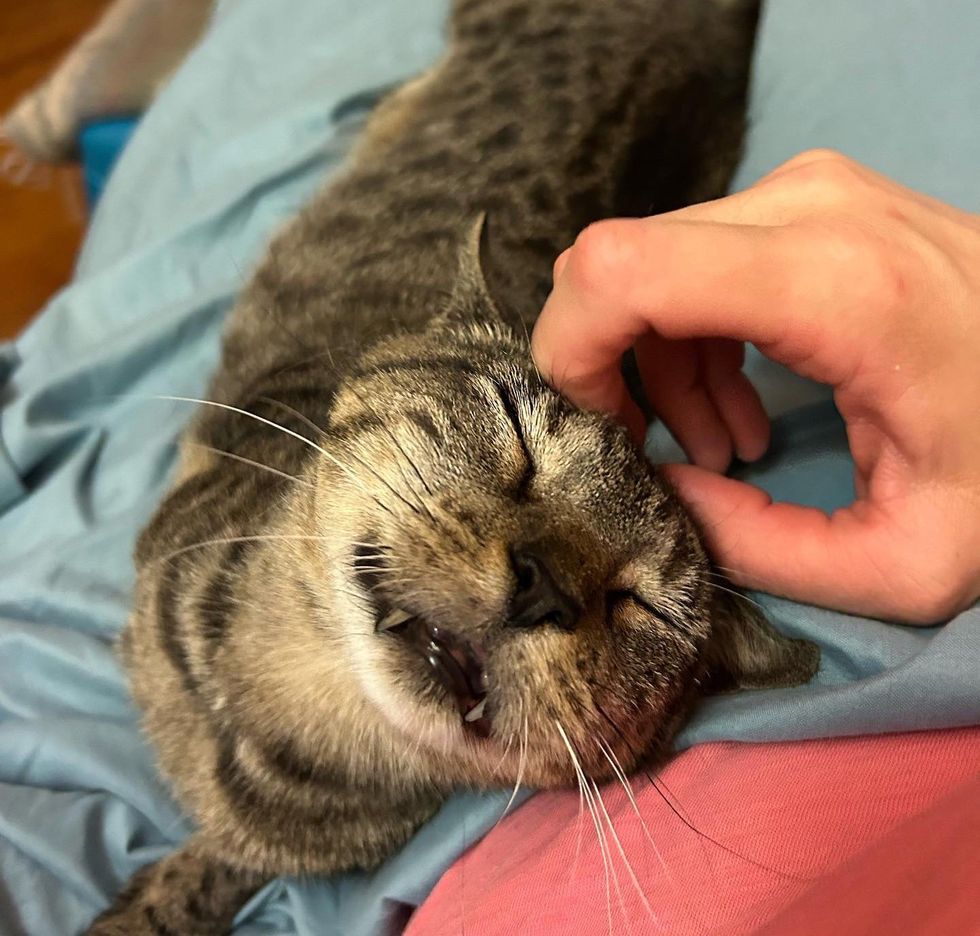 She adores people and is very snugglyPuppyKittyNYCity
Abbey made it her mission to follow her people everywhere around the house, so she wouldn't miss an opportunity to cuddle.
She has adapted to walking and cruising around the place as a tripod. She has no trouble going from room to room as she trails behind her human.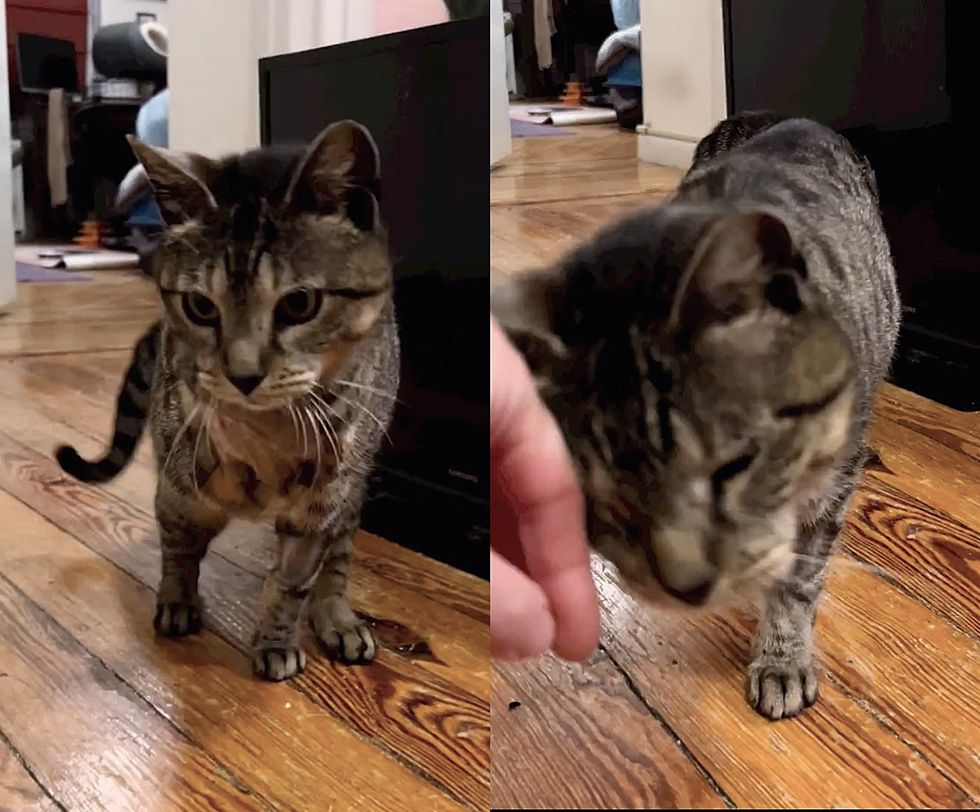 Abbey follows her foster mom everywhere around the housePuppyKittyNYCity
As soon as Laura sits down on the couch, Abbey climbs onto her lap using her three legs and nestles in for a nap, often with her tongue out for good measure.
An empty lap becomes an instant invitation for Abbey to snuggle in.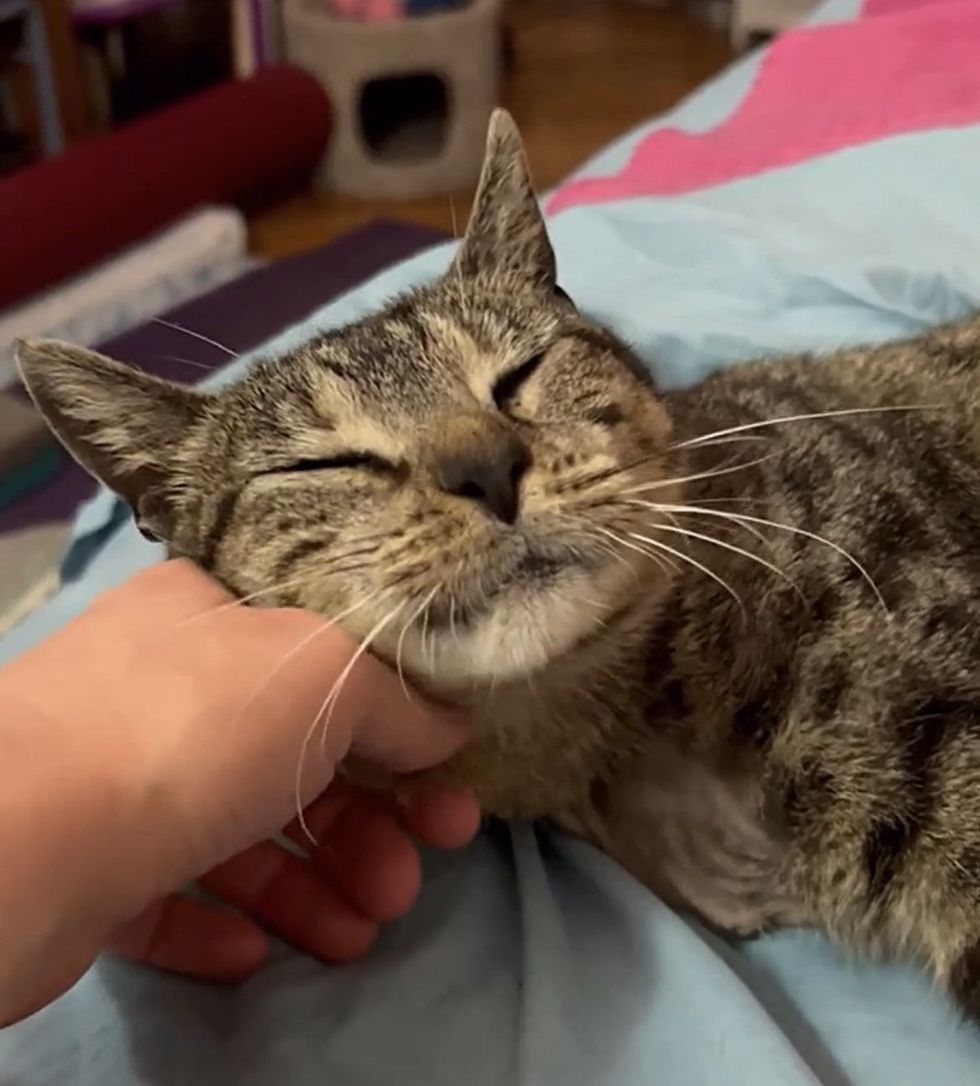 PuppyKittyNYCity
Laura has a small stepping stool for Abbey to get on the bed more easily, but "she can get up without it if needed." The sweet tabby can run, climb and jump adeptly. She doesn't seem to know she's any different.
Abbey adores people and would stay in bed cuddling all day if she could.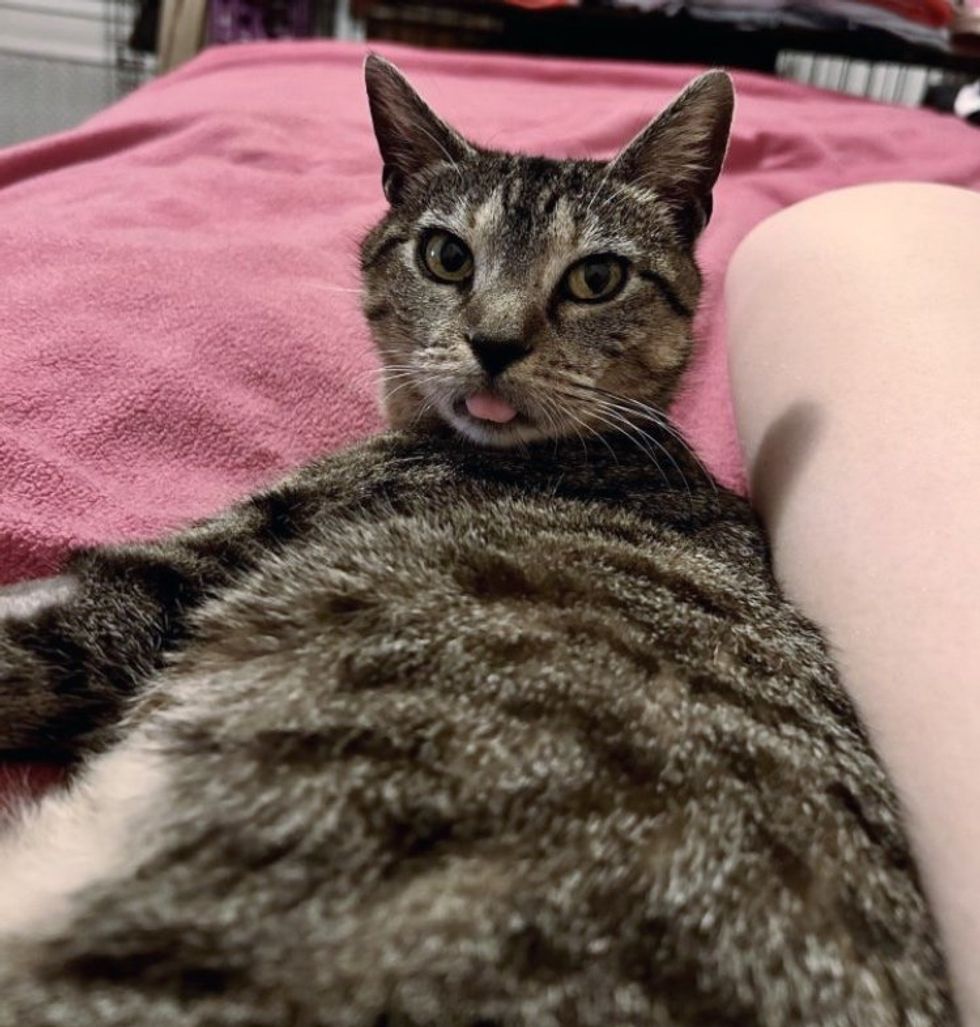 PuppyKittyNYCity
When Laura brought home foster kittens that needed cleaning. Abbey came over and offered her assistance. She started grooming the kittens one by one and made sure that no one missed a bath.
"She's on a mission to keep the kittens clean."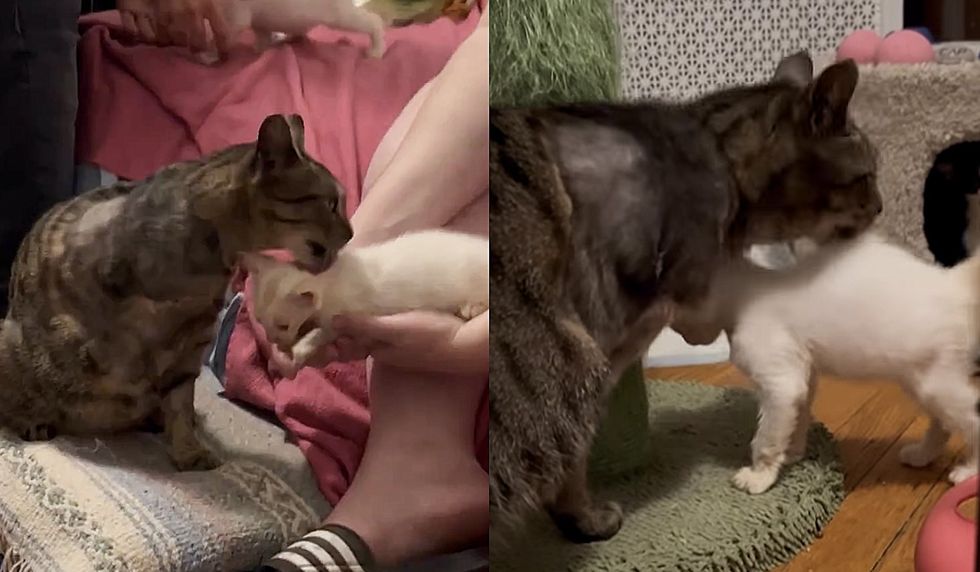 Abbey offered to help clean up the foster kittensPuppyKittyNYCity
Wherever her people are, Abbey follows. She greets them by rubbing on their legs and giving them her best "bleps".
"She is a champion blepper and sleeps with her tongue out a lot which is just about the cutest thing ever."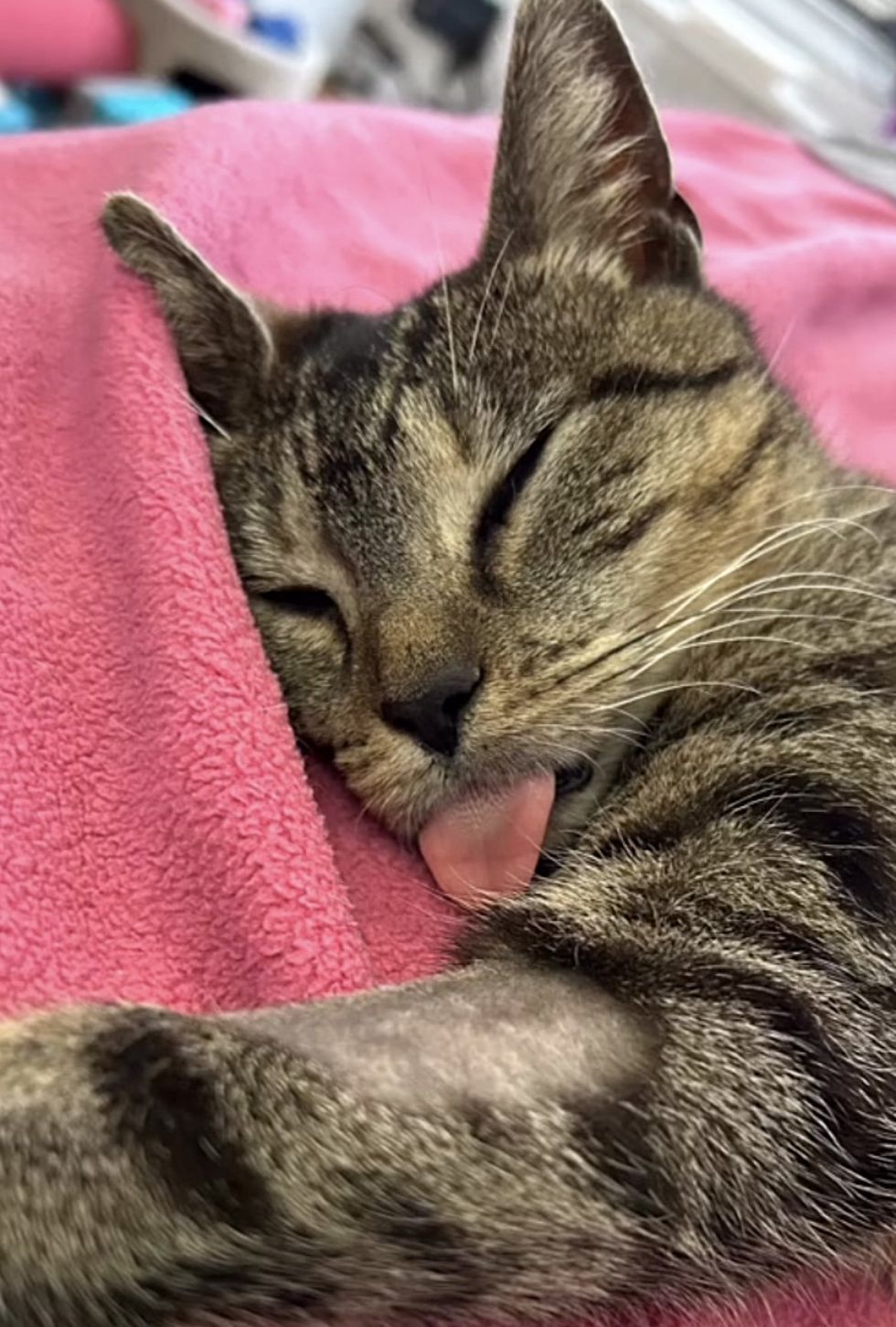 PuppyKittyNYCity
Abbey has made a full recovery and is ready for a place of her own. "She may be missing a leg, but she's certainly not missing any personality," the rescue shared.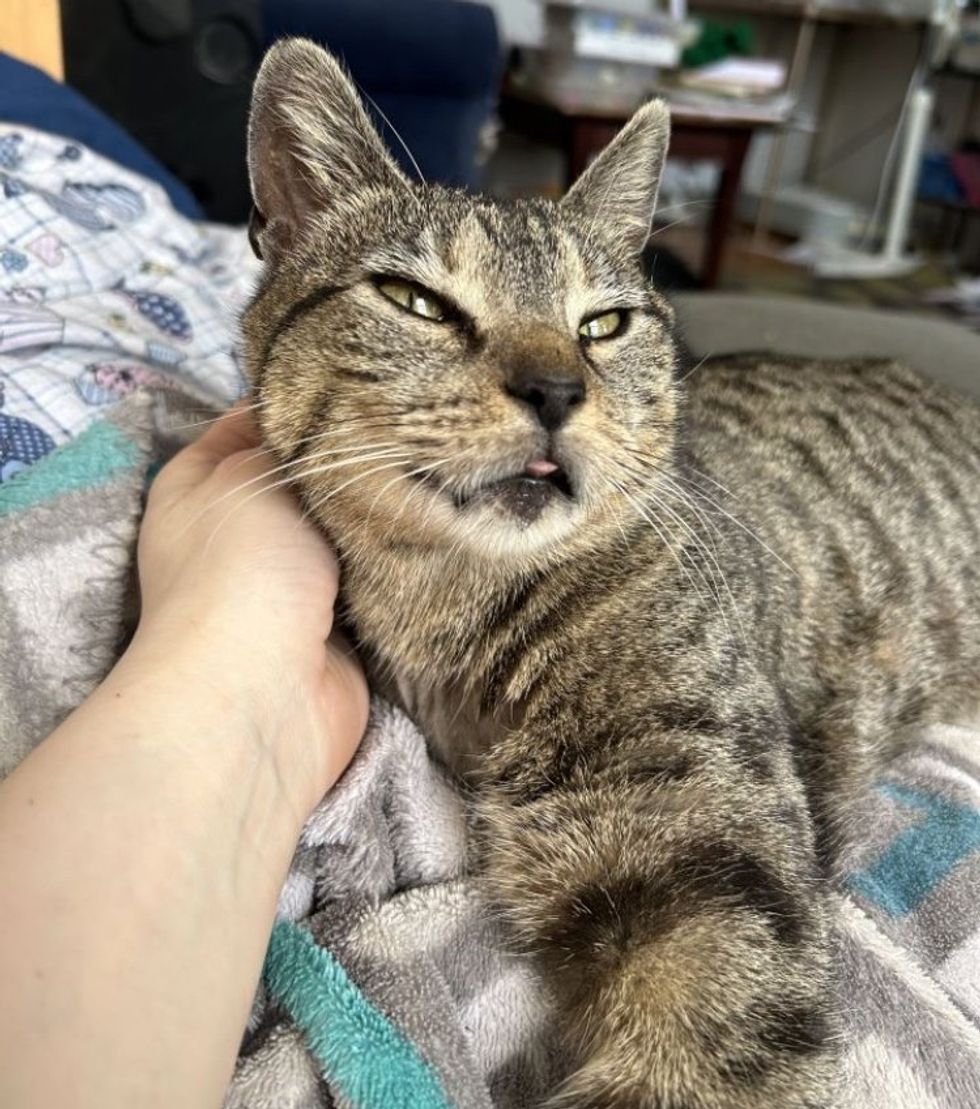 PuppyKittyNYCity
"Even with three legs, she still has the most love to give. Abbey really is the perfect cat."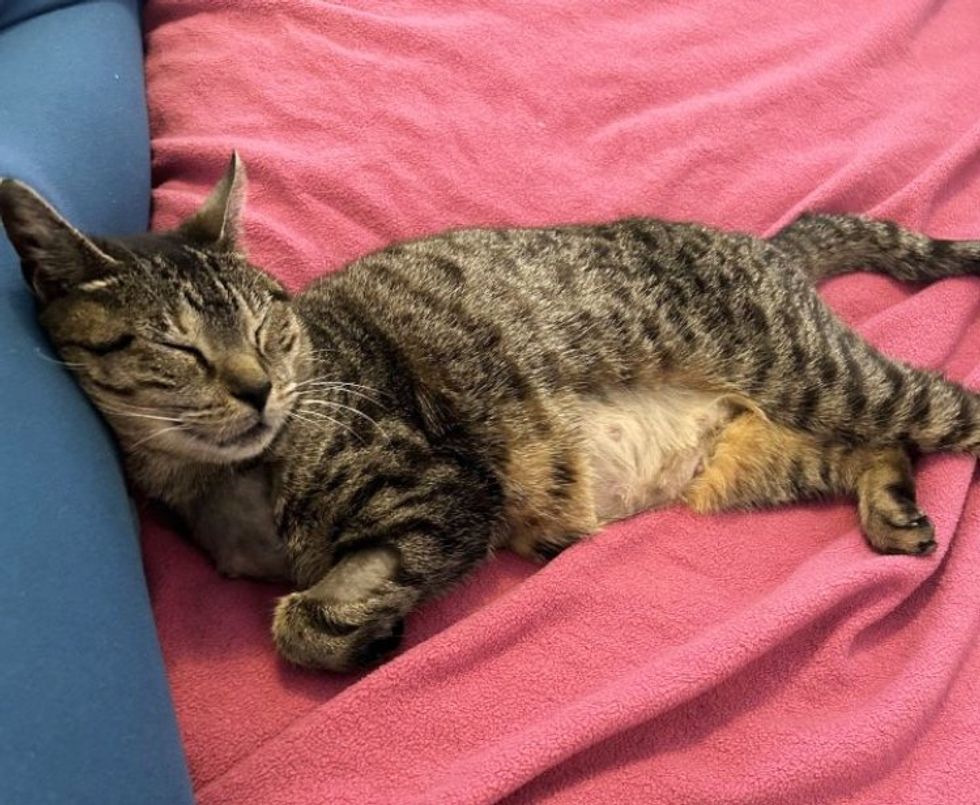 PuppyKittyNYCity
Share this story with your friends. More on Abbey (she's looking for home) and PuppyKittyNYCity (in NYC) on Instagram @puppykittynycity and Facebook. More on Laura's fosters @leastcommonmultiple.
Related story: Stray Cat Comes Running to Someone Calling to Him, Nestles into Her and Won't Let Go