If you own a cat, are you doomed to a life of drab decor and desiccated furniture? What is cat-friendly furniture and decor? With their cute little button noses, toe beans, whiskers, and fluffy heads begging for kisses, sometimes just looking at your cat is enough to send your heart fluttering. That is, until he digs his claws into your brand new couch. Or knocks over a vase and sends water and flowers flying onto the carpet. Or climbs up your window screen leaving a giant tear down the middle. Are you doomed to a cat-ravaged home? Not if we have anything to say about it!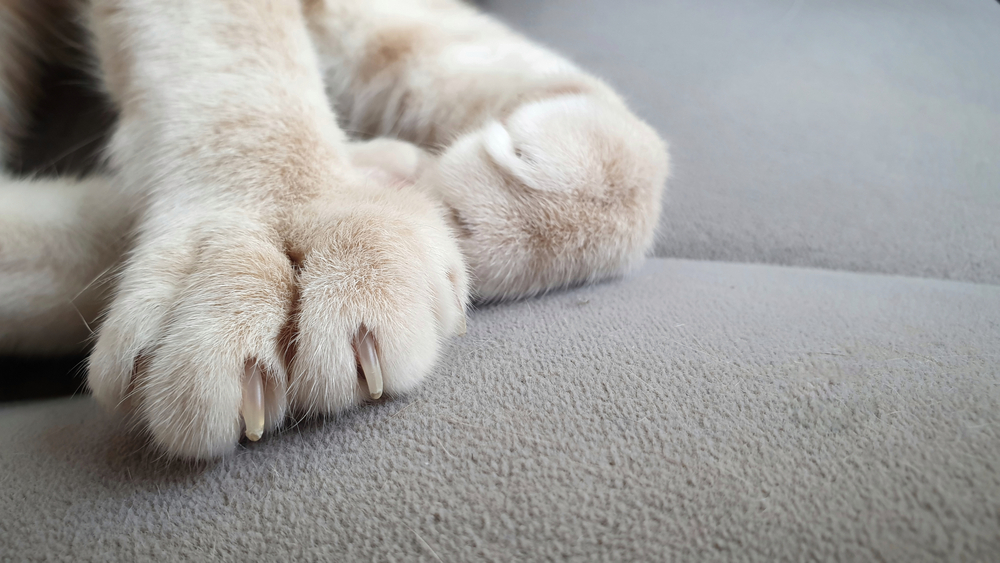 Cat-Friendly Furniture Finds
Believe it or not, there are plenty of cat-proof and cat-friendly furniture options that can stand up to kitty claws. More and more brands are using pet-proof fabrics and other materials that do not sacrifice style to provide function. Here are just a few great options that will give you a fabulous aesthetic and your cat a place to place his claws without tearing up your heart:
Decor for the Home…Not the Cat
It can be hard to determine what kind of decor will drive your cat wild. There are a few pieces that can add some flair without flipping your cat's destructive switch, though. Try to focus on some of the following:
Throw blankets: Who doesn't love a good throw blanket? Not only are they comfy and cute, but they can protect your furniture from the wrath of your cat. Blankets provide the perfect surface for kneading, they fur, and they protect your furniture from odors. An alternative is a scratch-proof sofa cover.
Rugs: If you have a cat, do not spend thousands of dollars on a decorative rug that they may just destroy. Instead, get an affordable, machine-washable option that can help you cover up other stains (hairballs) your cat might have made on the floor. 
Glass barricades: While it might be dangerous to put up lots of decorative pieces freely around the home, you can still do it. Invest in a curio cabinet or television stand with glass doors. This allows you to safely display what you want without your cat posing a risk. 
Decor Pieces for Everyone
There are plenty of cat-friendly decor items that can benefit both you and your favorite feline. Think about investing in hidden litter boxes that seamlessly fit in with your home design. You can also find pieces like couch protectors to add onto furniture you think your cat might scratch.
Check out the Frisco Animal Series of Cat Condos. Consider adding steps, beds or scratching pads to the walls plus a place for kitty to hide from the world. Bottom line: with a little bit of effort, your home will be big (and cute) enough for the both of you with cat-friendly furniture and decor.
At OVRS, we want to make it as easy and fulfilling as possible to have pets. From informative resources to specialty veterinary services, we do it all. To learn more, please call (248) 334-6877.