Profit is a concept that cannot be trusted. It's difficult to calculate and provides an ideal way of manipulating figures, so beware of those who habitually use the word, warns Peter Hughes.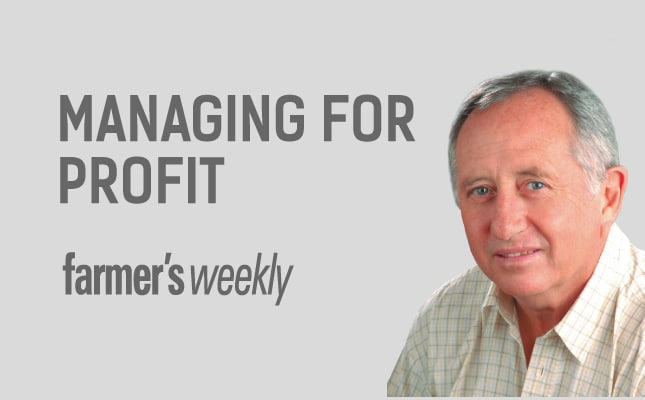 Arriving at gym and looking forward to my exercise session, I found a group of fellow members standing around staring in disbelief at a 'Closed until further notice' sign on the locked door.
LeisureNet, holding company of the prestigious Health & Racquet Club with 85 gyms across the country, a million members and 5 400 employees, was bankrupt. President Nelson Mandela had to use his charm to persuade Richard Branson, founder of the Virgin Active Group, to come to the rescue! But that's another story.
In December 1999, the company had reported an after-tax profit of R115 million. The financial statements were audited by Deloitte and approved by LeisureNet's board, which included no fewer than six chartered accountants.
Nine months later, the liquidators established that the company had liabilities of R1,2 billion and assets of only R320 million. It was hopelessly insolvent.
Lehman Brothers
A few years later, Lehman Brother in the US, a bastion of free enterprise and home to a number of global accounting, auditing and corporate governance firms, faced a similar situation.
Lehman Brothers, founded in 1850, had become an international business and household name on Wall Street. On 9 September 2008, at the annual general meeting of shareholders, the chairperson reported another year of record revenue. Six days later, the firm filed for bankruptcy protection!
In South Africa, we had the spectacular Steinhoff collapse, with the company reporting profits of €1,44 billion (nearly R28 billion at today's exchange rate) at the end of September 2016.
Lo and behold, in December 2017 major fraudulent overstatement of profits was unearthed. It demolished the share price of the company and wiped some R200 billion off the Johannesburg Stock Exchange.
More recently, also triggered by fraud and inept governance, the agriculture sector has been hit by the Tongaat-Hulett scandal.
Despite efforts by authorities around the world to stamp out manipulation and misrepresentation of reported profits, this practice stubbornly continues to bedevil the reputation of the business world.
'Profit' is a word that glibly slips off the tongue of entrepreneurs and executives and, yes, even farmers, but it's a word and a concept that cannot be trusted. It's extremely difficult to calculate, even for accountants with the best of intentions, and it provides fraudsters with fertile ground for manipulation.
As philosopher Criss Jami says: "Just because something isn't a lie does not mean that it isn't deceptive."
To judge whether it's a lie or truth requires a high level of financial literacy, but even with it, many professional chartered accountants get it wrong. No single accounting concept is to blame, but the one which makes 'profit' so malleable is the decision whether to 'recognise' or 'overlook' an item of revenue or expense.
Here we bump into one of the most important of all accounting concepts: 'accrual'. In plain English, accounts need to reflect revenue and expenses that arise during the relevant accounting period, and not wait for the resulting cash side of things to catch up.
Let's take the example of the purchase of fertiliser in September on 90-day credit terms. Payment is due only in December, but we need to recognise that the purchase occurred in September, and hence must be included in the September accounts.
We can't pretend that because we don't have to pay until December we don't have the goods. Irrespective of whether we actually pay or not, we need to 'recognise' the transaction and bring it into the accounts. If that's not done, expenses for the month will be reported as less than they actually were.
The same happens with revenue. Here, let's take the example of the dispatch of an 'on-consignment' export load of citrus in June, for which we will receive payment only in August. We can estimate the quantum expected, but only when it is sold and we know at what exchange rate can we legitimately 'recognise' and accrue any revenue.
It's never prudent to 'recognise' any transaction until its impact on the accounts is a certainty, but the 'accrual concept' opens up much room for error in judgement or sheer dishonest manipulation.
When you hear the word 'profit', remember that it is only an opinion. If the word is 'cash', then you can take it as fact!
Peter Hughes is a business and management consultant.