Chobe National Park is one of the main natural attractions of Botswana. Famous for the Chobe River waterfront bordering Namibia, one of the largest populations of African elephants in the continent, and a large concentration of predators, Chobe attracts visitors looking for a safari experience like no other.
While you can camp in the park, there are a few Chobe safari lodges that should be included in every itinerary.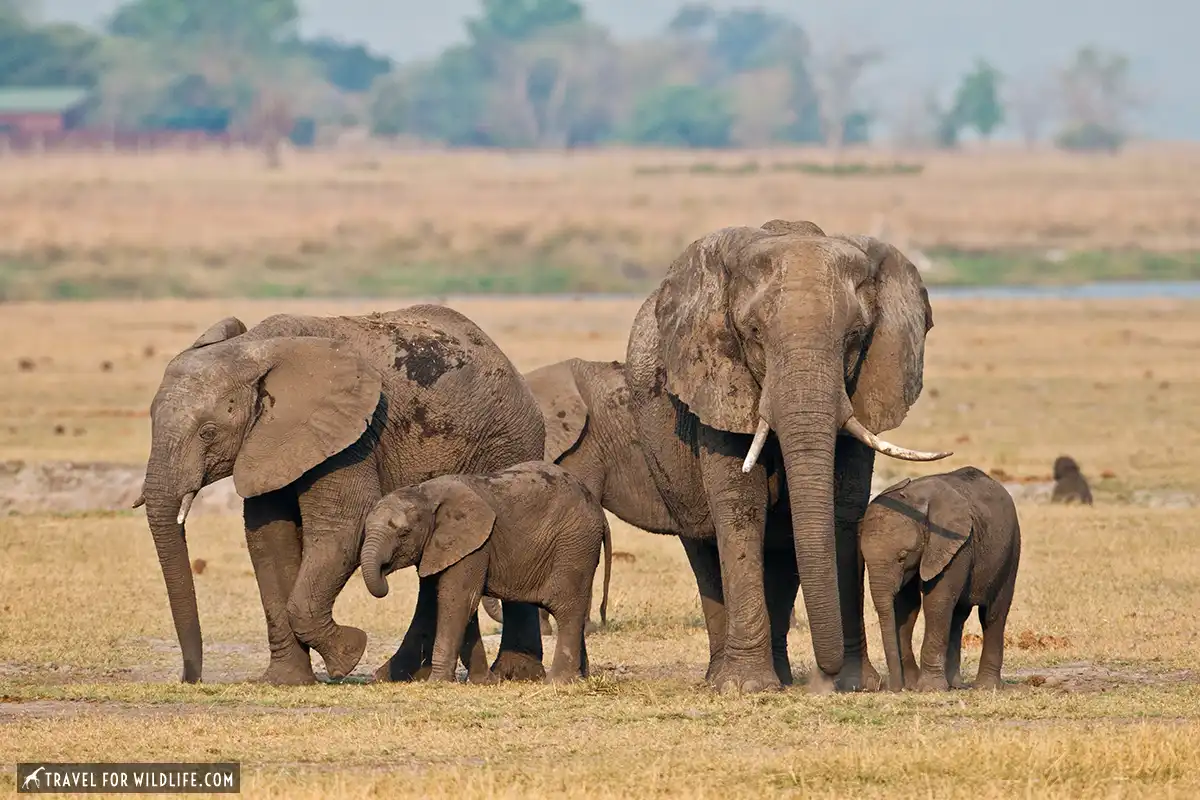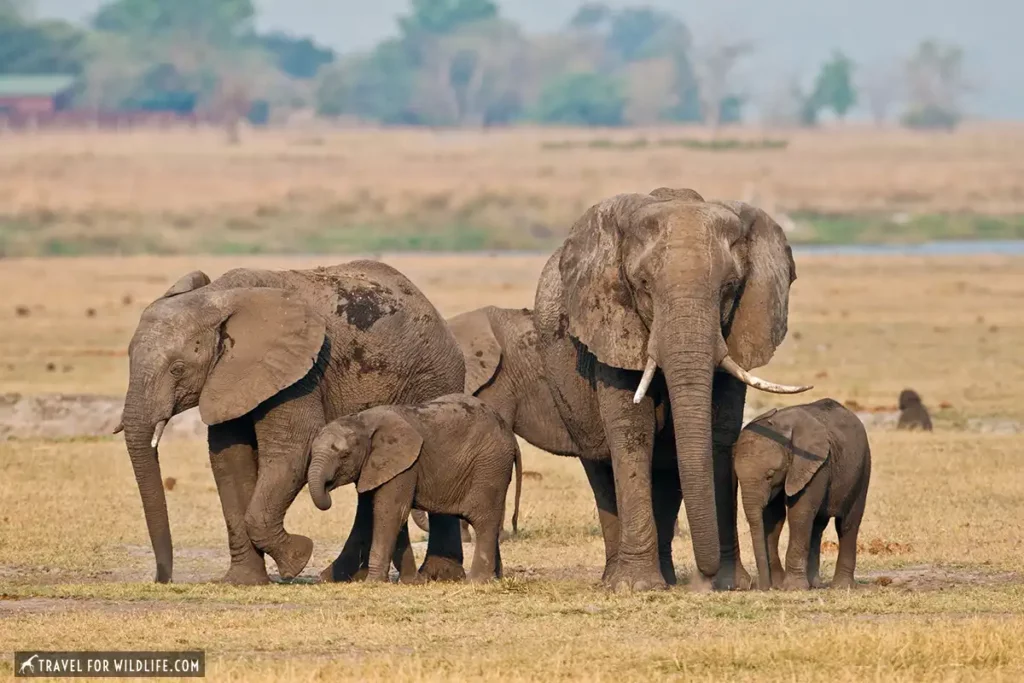 Why stay at a safari lodge in Chobe?
Sure you could stay in the nearby town of Kasane, but nothing beats waking up to the sounds of the bush and being the first ones out into the park for a game drive.
*This article may contain affiliate links. We receive a small commission at no extra cost to you.*
6 Best safari lodges in Chobe
We've only camped in the park but we've put together a list of 6 safari lodges in Chobe to have it handy for the next time we visit.
Chobe Game Lodge
Chobe Game Lodge is a fully Ecotourism-certified safari lodge and its elegant Moorish style attracts visitors looking for something different.
Set on the banks of Chobe River, guests can join game safari drives and game safari boat trips along the river. Chobe Game Lodge is also not far from the park entrance so you don't have to drive for hours to get to your safari lodge.
The lodge's social and environmental values have put the lodge on everyone's radar. From their biogas plant to their all-female team of safari guides, and not forgetting that every member of staff receives an annual share dividend, you know that your visit to the lodge helps not only the ecosystem but the people who live here.
Activities at Chobe Game Lodge
Morning and afternoon game drives
Chobe cultural exploration trips
Mid-morning and late-afternoon river cruises
Back-of-house eco-tours by the ecotourism manager
Spa treatments
Highlights:
All suites have stunning views of Chobe River
Possibility of going on a river safari and a game drive
Family suites (only children older than 6) with private pool
An all-female team of professionally qualified guides
---
Chobe Princess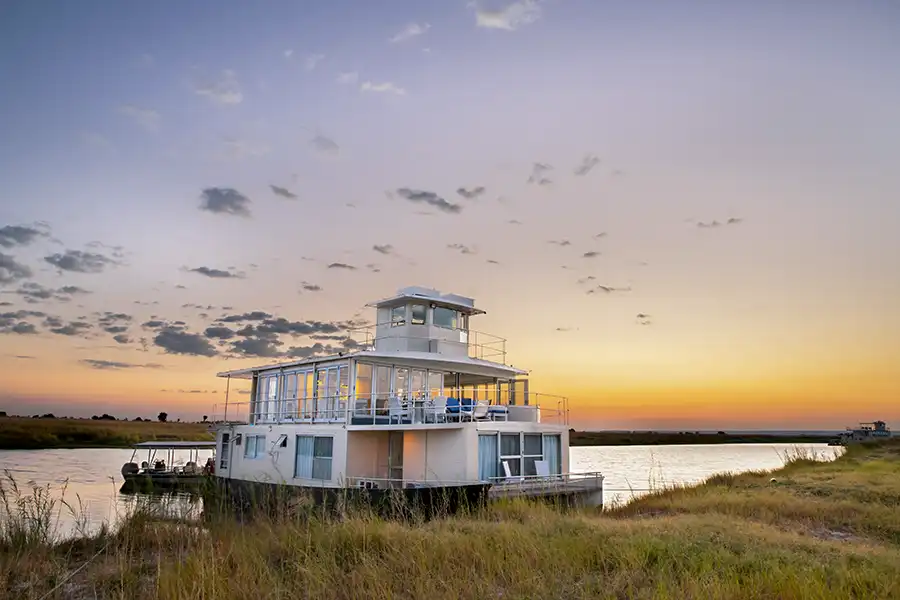 A luxury safari lodge, but on the water. Welcome to the Chobe Princess. Two of the Chobe Princesses have four suites (each with private bathroom and air conditioning), while the third one has five suites, and all of the Princesses can be booked exclusively, giving you your own private water villa. Glide along the Chobe River while elephants bathe, crocs swim by, and the sun sets on the horizon.
One of the highlights is the opportunity to visit the 'Tree of Life', one of Africa's oldest baobab trees, dating over 2,000 years old. The walk to see this tree is about 4 miles so pack comfortable safari shoes.
Tip: Book the superior cabin to get a private deck
Activities at Chobe Princess:
Walking safari
Water-based game viewing
Fishing cruise on a tender boat
Birdwatching
Photo safaris
Cultural tours
Visit one of the most ancient baobab trees, known as the 'Tree of Life'
Highlights:
Water-based wildlife viewing
10-seater jacuzzi
Fishing and sunset cruises on tender boats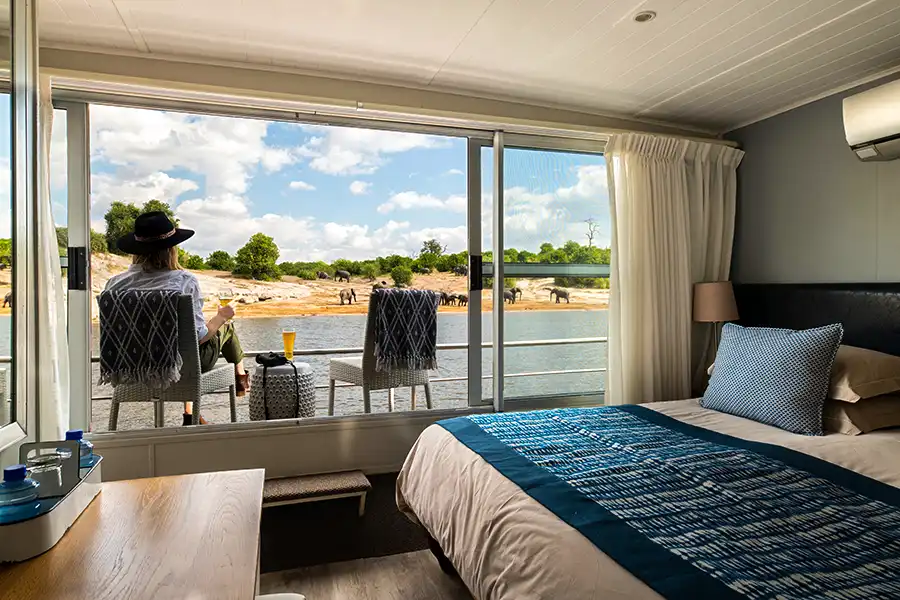 ---
Safari Lodges in the Savute area
The Savute area lies in the southwestern part of Chobe National Park. The Savute Channel for its unpredictable and irregular flooding. It dried in 1880 only flooding again in 1957. After another dry period, the channel flooded again in 2009, the waters reaching the Savute marsh in 2010.
The channel attracts large herds of elephants, herds of zebras, prides of lions, and hyena clans.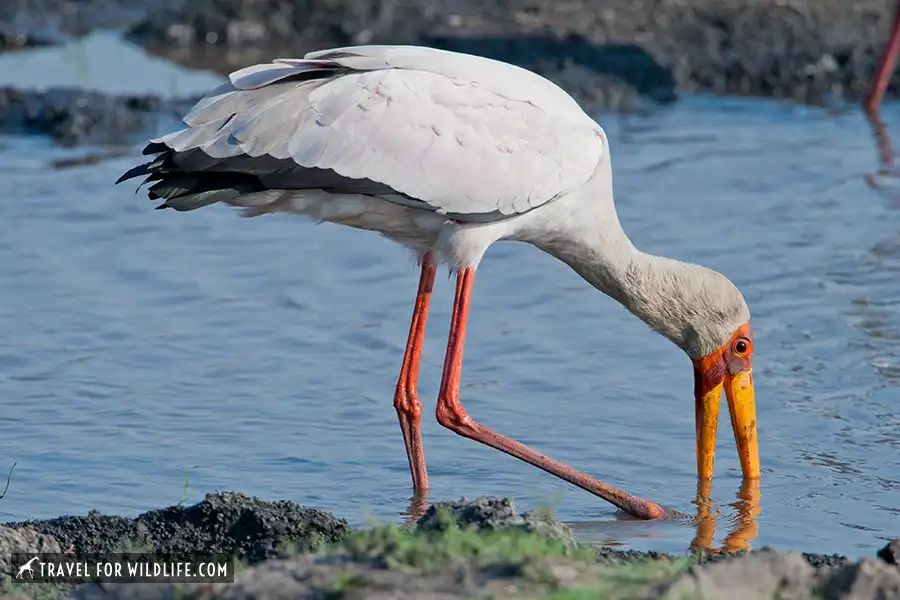 Birding in Savute is also superb. Kori bustards, vultures, and the gorgeous secretary birds are regular. Fish eagles and Abdim's storks can be seen in summer. Huge quelea finch flocks are around during April.
Savute Safari Lodge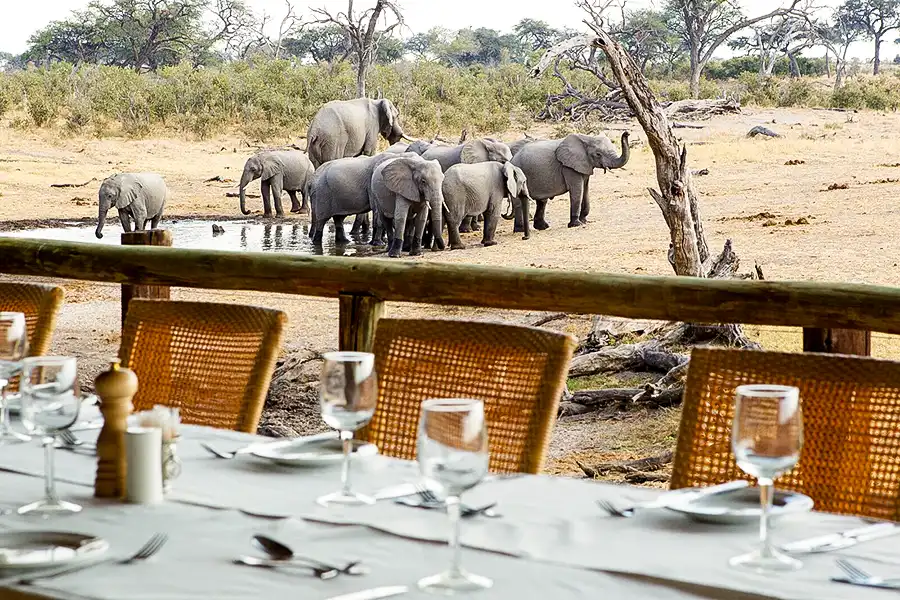 Savute Safari Lodge is located on the Savuti Channel and one of the best Chobe lodges. The Channel is famous for its irregular flooding. It dried in 1880 only flooding again in 1957. After another dry period, the channel flooded again in 2009, the waters reaching the Savute marsh in 2010.
The high concentrations of elephant, lions, and hyena, makes Savute Safari Lodge a perfect place to learn about wildlife dynamics.
The lodge is private, with only 11 thatched chalets hosting a maximum of 24 guests.
Activities at Savute Safari Lodge:
Visit Savute Marsh
Game drives
Visit Gubatsa Hills
Highlights:
Witness the zebra migration (Nov-Dec and Feb-April)
Superb setting on the Savute Channel
Waterhole in front of suites and main deck
---
Belmond Savute Elephant Lodge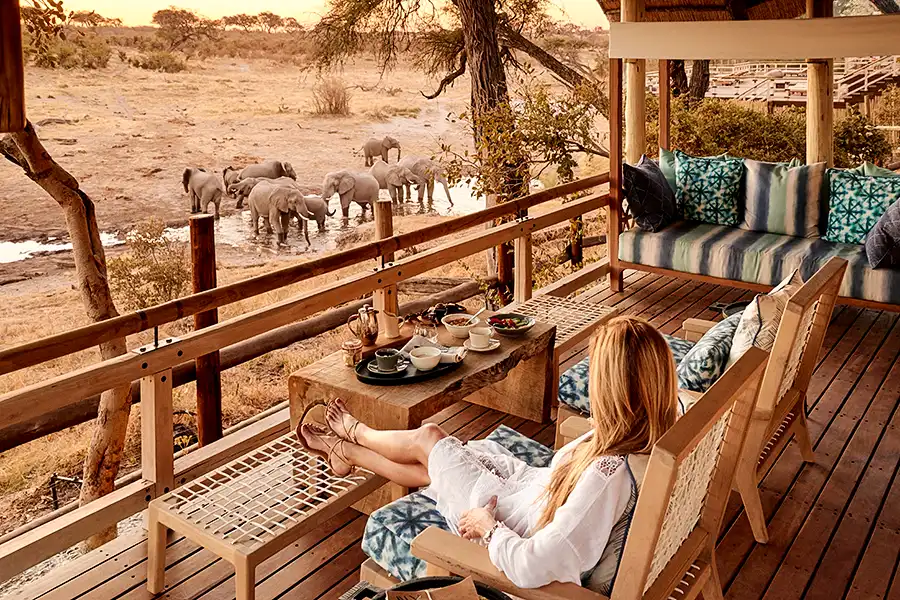 Set on the banks of the Savuti Channel, Belmond Savute Elephant Lodge is an eco-conscious and luxury lodge. With 12 luxury tented rooms with a capacity of 24 guests, you can rest assured, you'll only find peace and lots of wildlife.
Each luxury tent has a four-post bed, en-suite bathroom, bathrobes and slippers, a stocked mini-bar, a secluded outdoor rain shower, and a private outdoor lounge where you can watch the elephants below.
Activities at Belmond Safari Lodge:
Early morning and afternoon game drives
Stargazing
Visit 1,500 years old San Bushmen paintings
Visit a grove of 13 baobab trees
Bird watching
Highlights:
Deck overlooking a waterhole
Lodge's own viewing hide
Campfire dining in Boma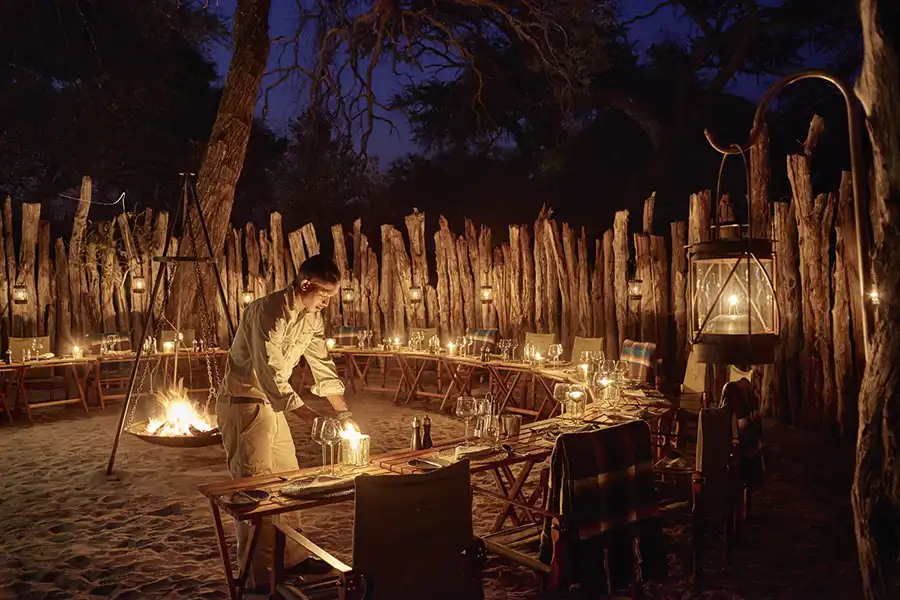 ---
Goha Hills Savute Lodge
Just east of the Savute Channel, nestled in the hills and overlooking the savannah, Goha Hills Savute Lodge offers a luxury experience.
Each of the 11 luxury tents has en-suite bathrooms with double vanity, gowns and slippers, and a private deck with breathtaking panoramic views over a waterhole and the Savute Plains. Two of this tents are family luxury safari rooms and also have their own private patio.
Ghoha Hills Savute Lodge has Eco Tourism certification, and have solar & waste disposal systems in place.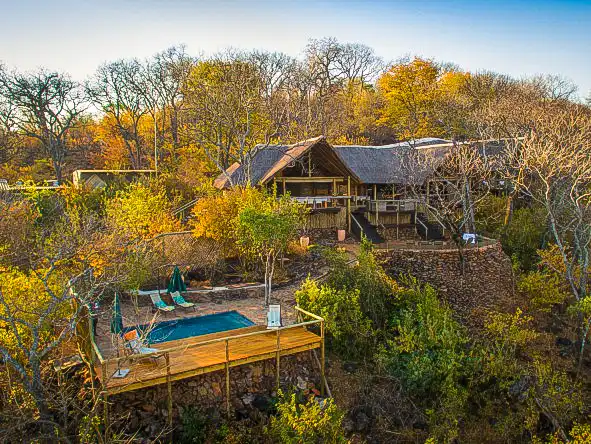 Activities at Goha Hills Savute Lodge:
Game drives
Day trips to Savute Marsh with a visit to the Baobab grove and Bushmen Rock Paintings (min stay 2 nights required).
Spa treatments
Scenic helicopter flights, perfect for photography
Star watching
Private dinners
Highlights:
Photography hide
Waterhole
Swimming pool
---
Safari Lodges in the Linyati Area
Linyati is in a western corner of Chobe National Park, right north of Savuti. Here, the Linyati Swamp boasts a great diversity of wildlife. Due to its remoteness, the Linyati area is a favorite amongst safari goers.
DumaTau Camp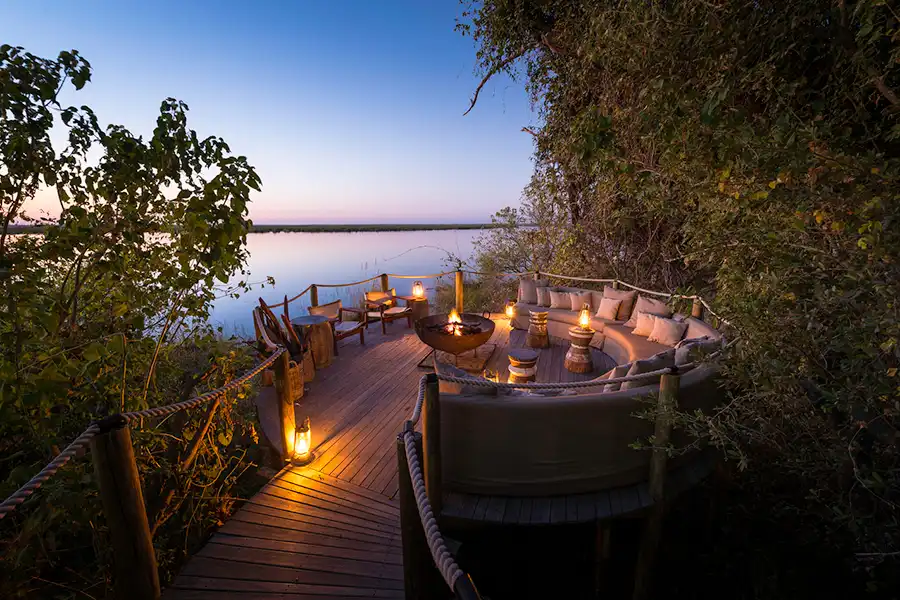 Run entirely on solar energy, DumaTau Camp only has 10 luxury tents. Situated between two elephant corridors, wildlife action is right on your doorstep. Elephant herds, lion prides, packs of African wild dogs, and families of hippos frequent the lagoon at DumaTau Camp. If you are looking for excellent game viewingg, large predators, and luxury accommodation, this is it.
Raised on wooden platforms, each of the luxury tents has its own pool, where you can relax day and night while listening to the bush. Family rooms are available.
In the evening get cozy at DumaTau's boma overlooking the lagoon and listen to the hippos while the fire roars.
Activities at DumaTau Camp:
Boat safaris (sundowner cruise)
Birdwatching
Night drives
Fishing
Photographic safaris
Guided walks
Highlights:
Hides for photographers
Night drives
Activities for young safari-goers
Superb boma overlooking the water
---
Chobe National Park is one of the wild jewels in Botswana and there's no place better to base yourself to explore it than at a safari lodge.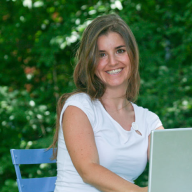 Cristina Garcia
Zoologist and wildlife photographer. She has worked in the field with jackals, wolves, cheetahs, & leopards. She serves on the Board of Directors of SEE Turtles, a non-profit sea turtle conservation organization.
Read her posts at Travel For Wildlife and see more of her work at Truly Wild, & Our Wild Yard.